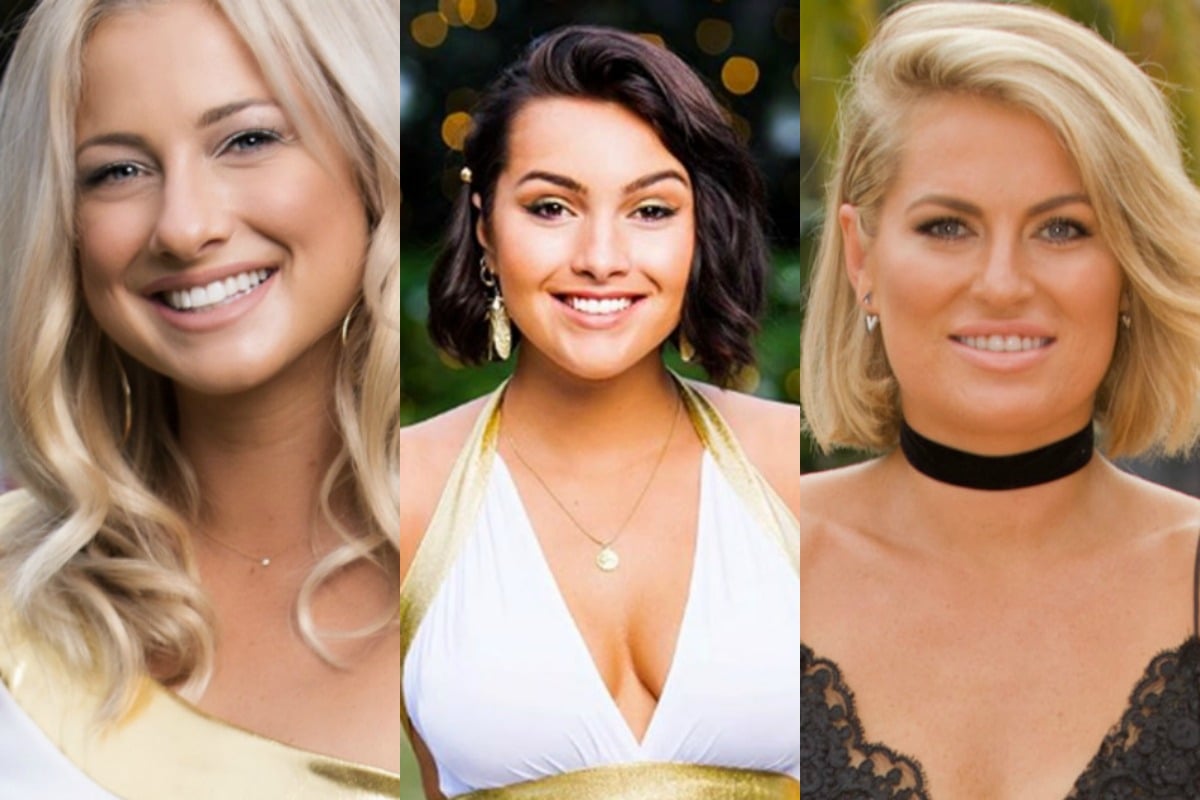 To catch up on all the Bachelor Australia 2019 recaps and gossip, check out Mamamia's recaps and visit our Bachelor hub page. Sign up to our "Mamamia Celebrity" newsletter for daily updates straight into your inbox, and join the conversation in our 'Bach Lols' Facebook group. We've got you covered. 
There are a few things we can expect from every season of The Bachelor: Osher's bizarre made-up games, unnecessarily extravagant dates and… a villain. Or two.
There's always at least one woman typecast as the 'villain' and it usually becomes clear pretty quickly at the beginning of the season who she is. You know, she's the one who "says what everybody is thinking" and "tells it like it is".
She's probably not as villain-esque as she comes across on screen, because producers are ~sneaky~ and it always prompts season-long complaints of "a bad cut" or "unfair editing".
Get excited! Here's the promo for The Bachelor Australia 2019. Post continues below video.
Judging by the amount of drama we've already seen in the promo video for this year's season, which starts tonight (hallelujah!), The Bachelor hasn't changed its formula this time around.
Will the villain be the woman accused of calling bachie Matt Agnew a "dog"? Maybe it'll be the woman who tells him about the other woman calling him a dog. Or possibly the woman who dramatically announces that if she "punches him in the face", it'll be an accident.
We'll have to wait to find out, but being a reality TV villain is nothing to aspire to. Sure, everyone knows your name… But that doesn't trump the intense social media trolling and bullying you're inevitably going to face.
The Bachelor Matt Agnew has confirmed he's head over heels in love, so how has he been keeping this new relationship hidden? He spills all the gossip on the latest episode of The Spill, our daily entertainment podcast. Listen here:

As we prepare to see a new 'villain' on our screens, we got thinking. What are previous Bachelor villains up to these days? How did they move on from all the negativity? Here's what we found: