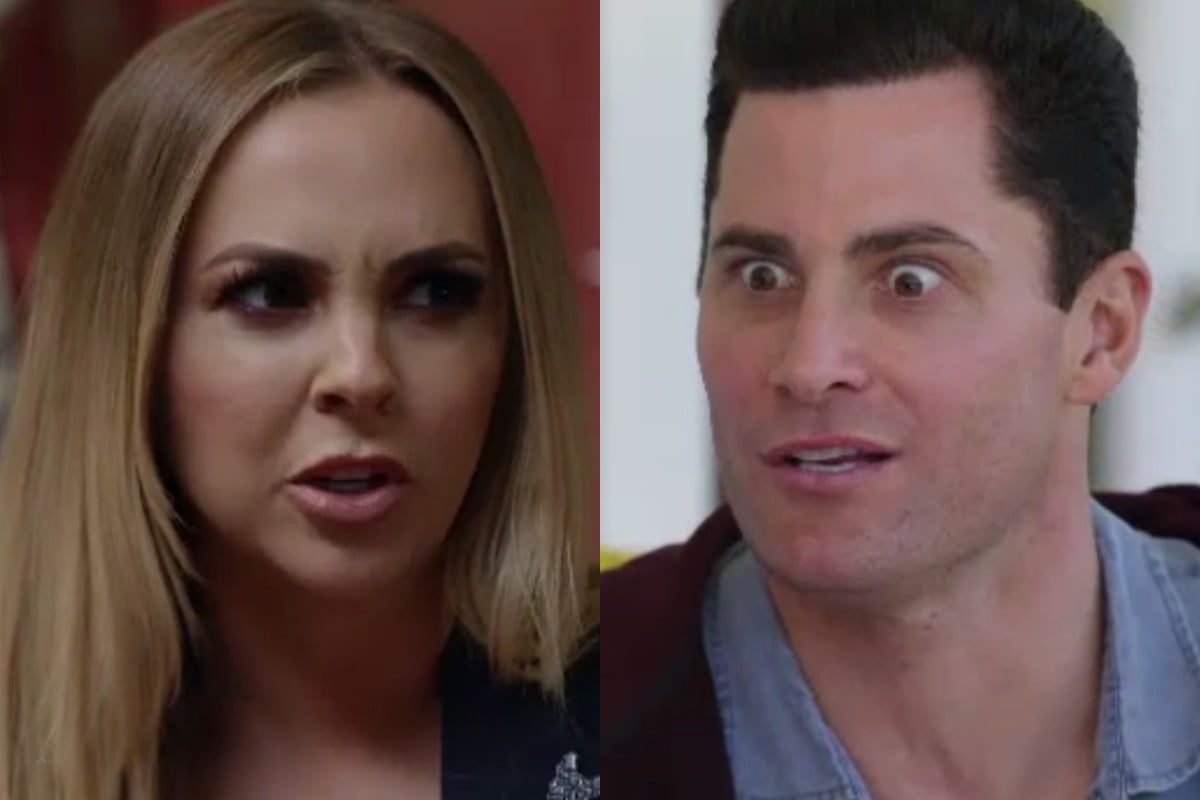 To catch up on all the Bachelorette Australia 2019 recaps and gossip, check out Mamamia's recaps and visit our Bachelorette hub page.
SWEET JESUS.
We open on Jamie talking about Jamie in the third person.
Jamie thinks Jamie is on the "level of Timm" now and sweetie, no.
You did not tell the world's most convoluted joke involving three men, 588599 ducks, 390945 pigs and a God named Osher.
You also have not worn a single fun hat throughout the season.
NO. 
Anywho, Osher arrives with a date card and then scurries away into the bushes to giggle at Jamie talking about himself in the third person and also to think a bit more about Timm with two Ms' very silly pig-based joke.
Ciarran gets the single date because of his willy… and also his willy.
Angie decides to take Ciarran on a speedboat to see how he copes with getting his hair wet.
He… doesn't.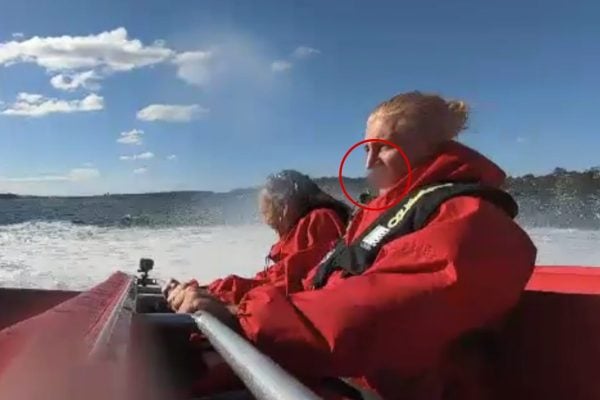 After Ciarran's worst nightmare, they go sit on a feelings couch and talk about their... feelings.
Angie asks Ciarran why he's a beautiful-angel-sent-from-eccentric-fun-blazer-wearing-heaven and he explains that he likes to look after himself because he had a tough upbringing and also because his grandma is his best friend.
EVERY WOMAN IN AUSTRALIA JUST FELL A LIL' BIT MORE IN LOVE.
The next day when Ciarran is back at the mansion, the guys ask him if he kissed Angie and he refuses to say because his grandma wouldn't like that, innit.
Angie walks in and announces that they're all going to have a group date at the mansion... with her parents.