To catch up on all the Bachelorette Australia 2019 recaps and gossip, check out Mamamia's recaps and visit our Bachelorette hub page.
LOOK OUT.
Oshie's got no time for Jamie to talk about Jamie in the third person tonight.
We need to rush through some unnecessary dates so Jamie can cause some sh*t at the cocktail party.
We open on Carlin (and his face) announcing that a baby has been dumped on the front step of the mansion and the boys have to band together to raise it, just like in a little film from the 80s that I like to call Nine Bachelors and a Baby Osher…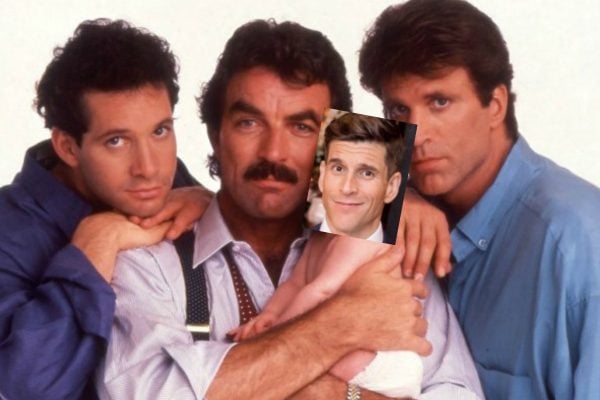 As soon as they arrive at the baby-themed group date, Haydn yells out "babies are sh*t" and then kicks some small children and steals their icecream.
It's a weird moment for everyone involved by mostly for Baby Osher who just wants his nine heterosexual dads to love him unconditionally.
They then play a game which involves ripping the limbs off small children and running around in a circle.