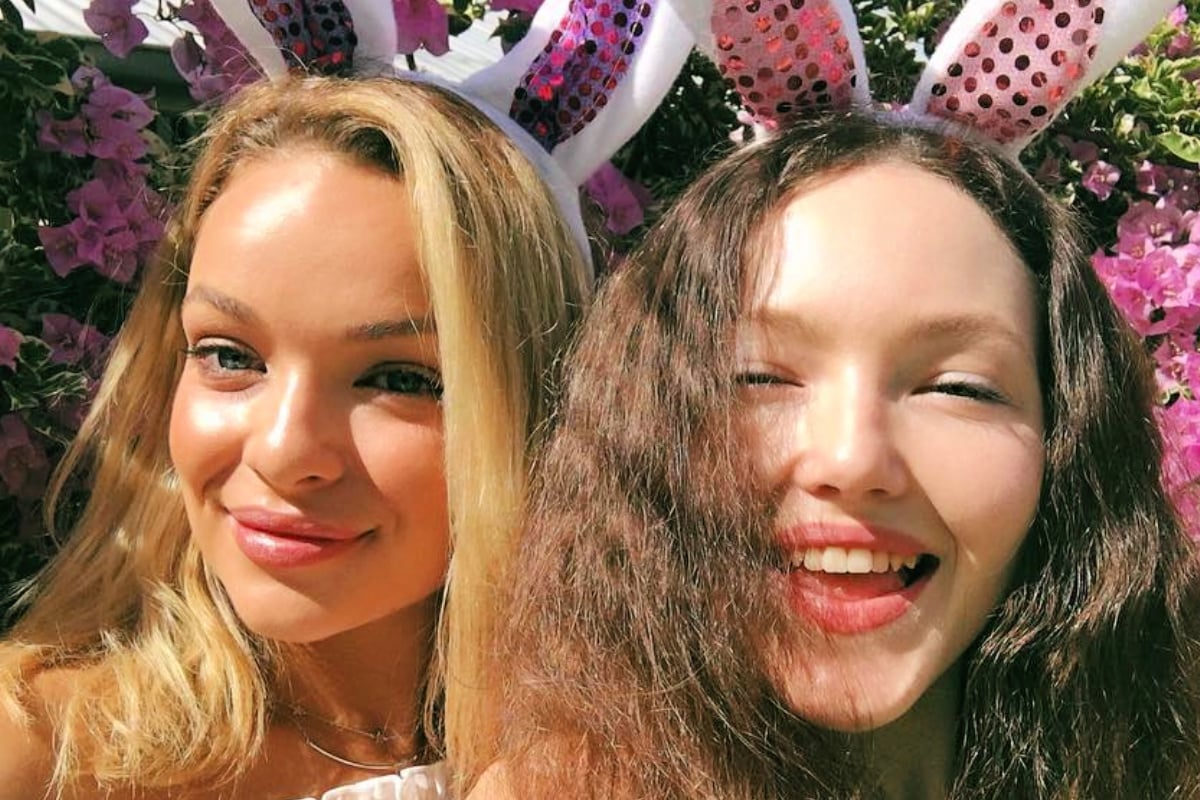 1. "Those were tears of relief." The Bachelor Abbie's sister comes to her defence on Instagram.
On Thursday night's episode of The Bachelor, four of Bachie Matt Agnew's top contenders were surprised with a visit from a loved one.
It was lovely and touching and nice, but for one bachelorette, the moment was particularly emotional.
Abbie Chatfield, the woman who spilled the beans in regards to the whole dog c*** incident of 2019, was brought to full blown tears seeing her older sister Jolie. And some of the other contestants *cough* Sogand *cough* thought it was a bit fake much.
Because The Bachelor 2019 contestants are not contractually allowed to get into fights on Instagram, Jolie defended her sister's emotional reaction with a series of Instagram stories.