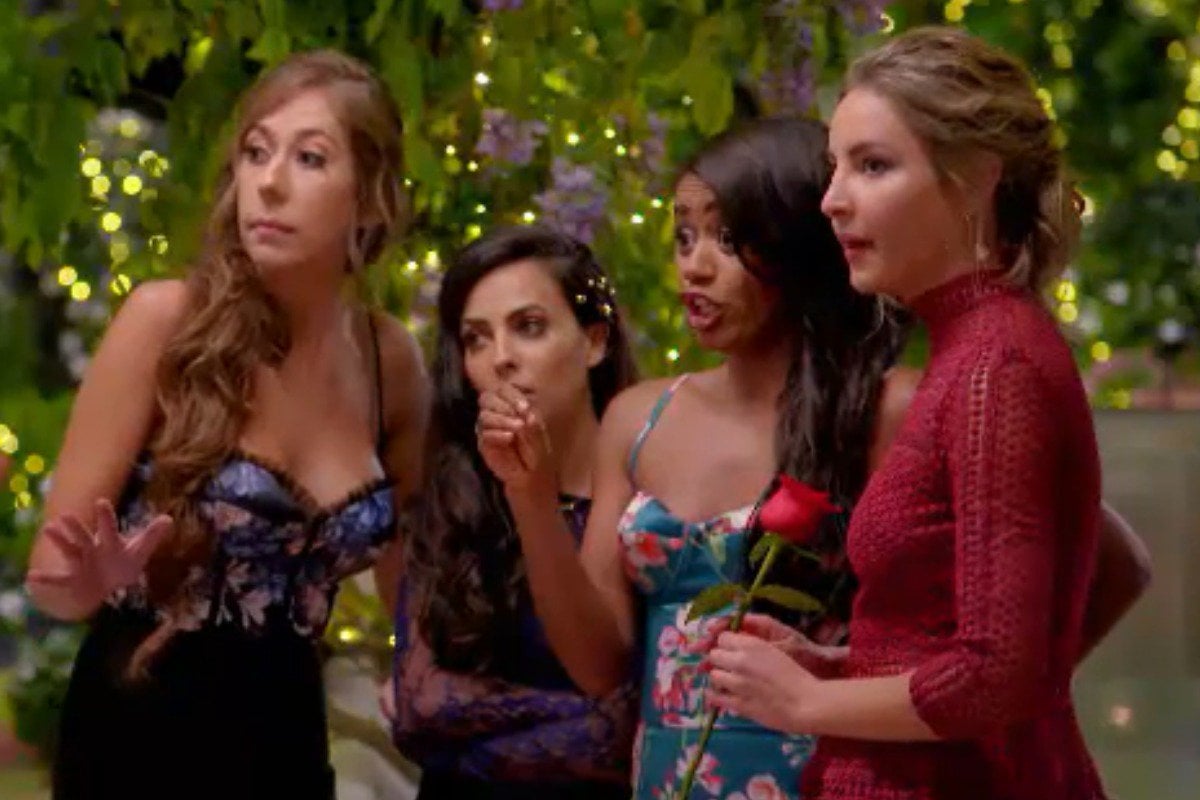 To catch up on all the Bachelor Australia 2019 recaps and gossip, check out Mamamia's recaps and visit our Bachelor hub page. Sign up to our "Mamamia Celebrity" newsletter for daily updates straight into your inbox, and join the conversation in our 'Bach Lols' Facebook group. We've got you covered. 
Some days you find yourself just going through the motions. Other days, you learn the The Bachelor contestants had 'vagina parties' during their time filming the show.
I guess it's true what they say, variety really is the spice of life. ¯\_(ツ)_/¯
What the foofoo are we talking about, you ask?
Kyle Sandilands is so obsessed with the vagina parties, he even asked Matt about them. Post continues below video.
Let us explain.
Back in early August after Vakoo was eliminated from The Bachelor, she revealed in an interview with Kyle and Jackie O that all the girls in the house "showed each other our vaginas".
"It's fascinating. You're looking and you're like, 'wow, so yours is like that? Mine's a bit different'."
'Oh', we thought. 'That's nice.'
But now, for reasons that remain unclear but probably relate to 1) drama and 2) ratings, Kyle Sandilands has made a habit of asking every banished contestant about it.
When Rachael (who so happens to be maybe dating Vakoo now) left, she told Kyle and Jackie O she "had the best one" and had initiated the comparisons.
Then narrator and all-round hilarious human being Mary told Kyle that she didn't participate.
She said "Heck no!", which you 100 per cent just read in her voice.