We love comparing ourselves. We pretend we don't do it. We say "we're better than that; it's bad for our brain; it eats up our self esteem."
But we still, really, if we're completely honest, do it.
To help you with this, here is a stock take of where you "should" be at and when.
In a population of 24,278,758, these are the Australian averages. The age most of us are getting married, buying a house, having kids. The amount of money and debt and university degrees we all have to our name. The 360 of our lives.
Take a look below and see how you fair in the name of "average-ness".
How much is the average mortgage?
The average mortgage size for Australian houses is $444,000, according to figures from the Australian Financial Group released in December 2014. NSW had the highest mortgage size, of $544,000. Victoria was $439,000, Western Australia was $428,000, Northern Territory was #375,000, Queensland was $374,000 and South Australia was $349,000
According to the 2011 Census, the average household pays $1,800 a month in mortgage repayments.
How much do we earn?
Recent data from the Australian Bureau of Statistics puts the average Australian full time salary at $78,832 per year. For men, the average is $83,902. For women, we are below average at $70,392.
In the twelve months to May 2016, full-time Australian workers earned on average $1,516 per week.
What's our relationship status?
In 2011, 69 per cent of adults had been married at some point in their lives, and 51 per cent were married at the time of the Census.
The same Census showed 71 per cent of Australians were living in a heterosexual family, while the number of same sex couples made up less than one per cent of all couples. Most of these families had children living at home (54 per cent) and the most common family type was two kids – one boy and one girl.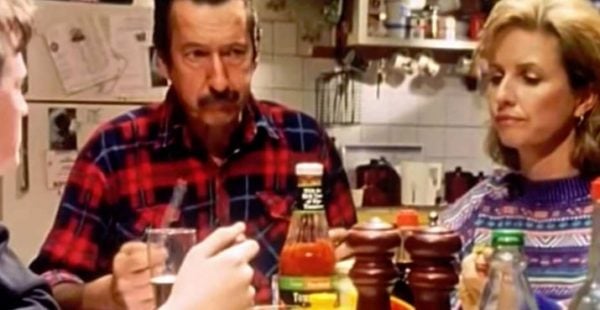 What's the average age to get married?
According to the Australian Bureau of Statistics, the median age of Australians getting married increased by more than three years between 1990 and 2010. The average age for tying the knot for the first time is 29.6 for men and 27.9 for women. This apparently peaked in 2002, and remained relatively stable until 2010 when the study was conducted.
On a different note, a more recent study, conducted at the University of Utah in the US, found that those who were married between the ages of 28 and 32 were least likely to get a divorce within the first five years of marriage.
What age do we have babies?
A 2013 report from the Australian Institute of Health and Welfare shows the average age for women having babies in Australia is 30.1, a rise from 29.5 from a decade earlier.
The average age for women having their first child was found to be 28.6 years, a year older than it was in 2003.
The number of women having babies under the age of 24 decreased from 19 per cent to 17 per cent in the ten years until 2013. And the proportion of mums having babies over 35 increased from 19 per cent to 22 per cent.
How many children do we have?
In 2015, statistics showed the fertility rate of to be 1.8 children per every Australian woman. Victoria has the lowest rate, at 1.7, and the Northern Territory has the highest rate at 2.1.
How much pocket money do we give them?
According to 
Teachers Mutual Bank
, the (slight) majority of Australians (56 per cent) think pocket money for kids should fall somewhere between $5 and $20 per week. The rest of us are still unsure just how much money children should receive for unpacking the dishwasher and setting the dinner table.
What does the average house hold look like?
In 2011 there were 7,760,000 households in Australia. 71.5 per cent of these were inhabited by families. 24.3 per cent were someone living alone. 4.1 per cent were share houses. The same research found the average number of people per house to be 2.6.
35 per cent of houses were owned with a mortgage at the time of the 2011 Census. 33 per cent were owned outright. 29 per cent were rented.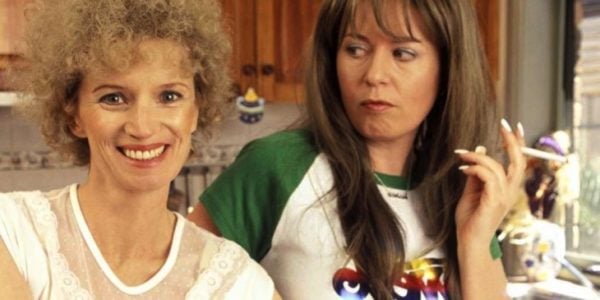 How much do we spend each week?
The average weekly spend per life stage for Australians was tallied up in 2012 by the Australian Securities and Investment Commission's Money Smart. 
According to the data, a single person under the age of 35 will spend, on average, $869 per week on housing, fuel and power, food and drinks, clothing and footwear, medical and health expenses, plus alcohol. For a couple, the average weekly spend is $1,429. For a couple with young children, the average weekly spend is $1,484. For a couple with kids, where the eldest child is between 14 and 24, the average weekly spend is closer to $3000 for the family.
What's our level of education?
In May 2015,  59 per cent of people aged 15 to 74 had completed a non-school qualification such as a certificate III or IV or a Bachelor degree. For those aged 25 to 44, the proportion of those with a non-school qualification was 73 per cent. Compared with 58 per cent for people aged 55 to 64 and 45 per cent for those in the 65 to 74 age bracket.
How old are our cars?
The average age of vehicles registered in Australia is 10.1 years, according to 2016 data.
How much debt are we in?
This is terrifying. According to research by the University of Canberra, released in December of last year, Australian households are in approximately $245,000 worth of debt. A four-fold increase on the $60,000 figure of 27 years ago.
This year, it was revealed that personal debt in Australia is the highest in the world. Mortgages, loans and credit cards lands the average Australian with around $76,000 of personal debt.