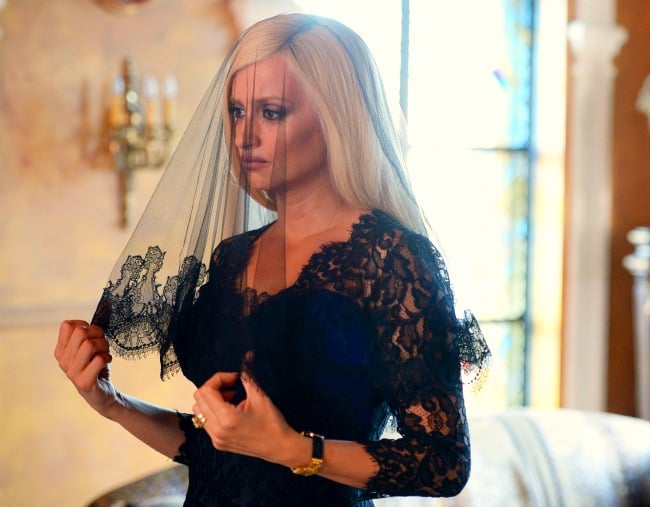 The story of iconic designer Gianni Versace's murder has always been a compelling one.
The perfect media storm mixture of high fashion meets true crime, featuring a villain with a layered backstory, only added to the drama of the whole event.
On the morning of July 15, 1997, revered fashion designer Versace left his sweeping, luxurious home on the streets of Miami Beach to fetch his morning papers.
As he returned to his mansion, a man named Andrew Cunanan approached him and pointed a .40-caliber pistol at his head. Versace, who was 50 years old at the time, was dead before he even had the opportunity to open the gate of his property and was left to bleed out on the steps of his home.
Since then, the story has been examined in such depth and retold in so many ways over the decades that it became the stuff of true crime legend and, like so many stories of this genre, the gore and the sensationalism quickly overrode the loss and the grief of the real people involved in the tale.
The Assassination of Gianni Versace: American Crime Story, the second installment of Ryan Murphy's true crime inspired anthology series, puts a human face on a famous tragedy.
The nine episode series is adapted from Maureen Orth's Vulgar Favors by London Spy creator Tom Rob Smith, and just as he did previously with The People v. O. J. Simpson: American Crime Story Murphy has managed to take a story everyone thought they knew inside and out and put a refreshingly interesting spin on it.
The Assassination of Gianni Versace uses an innovative "crime-in-reverse" structure to set up the narrative, meaning the Versace's murder opens the series and from there on the tale unfolds via three story-lines that all intertwine.
Due to the opulent setting of the story and the high drama of the murder narrative, it would have been easy to turn the series into a sweeping melodrama, and while there is quite a bit of campness at play here there is still an element of human pain and loss holding the whole series together.
Andrew Cunanan (played by Darren Criss of Glee fame) is first introduced as a murderer and then the series takes a great deal of time to gradually and meticulously build up his backstory and motivation, developing him as the show's antagonist without ever presenting him as some kind of glamorous or showy assassin.
Penélope Cruz as Donatella Versace is also a standout out of the series, perfecting Donatella's voice and mannerisms whiel also capturing a grieving woman and sister who is then charged with preserving an empire. The scene where she arrives at her brother's home following his death and strides up the blood-spattered steps like some kind of avenging angel is truly a highlight from the premiere episode.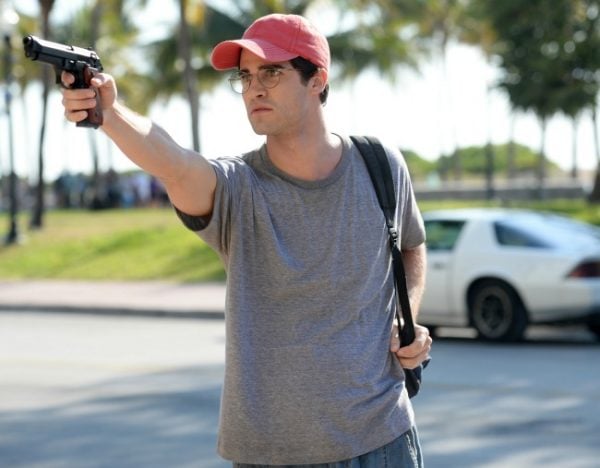 And, for a man known for his silky smooth vocal chords and hypnotic dance moves, singer Ricky Martin also turns in a good performance as Antonio D'Amico, an Italian model and fashion designer who was in a relationship with Versace for more than 15 years.
And, while the bulk of The Assassination of Gianni Versace is very much Cunanan's story, the way Versace and D'Amico's love story plays out, both before his death and following it with the examination of his will, it is an important look at how same-sex couples were treated at that time.
But perhaps the biggest takeaway from this series is the way it also holds a mirror up to the way we as a society fetishise and glamorise high profile murder cases and the people who play a role in them.
While it may seem that with the introduction of social media, the 24/7 news cycle and our ongoing fascination with true crime podcasts that our sense of inappropriate ownership over events like this is a modern invention, this series shows that these behaviours have been in place for a long time.
There's a scene where a woman tears a Versace ad from a magazine she has clutched in her hand and breaks through the police barricade to smear the page in Gianni's still wet blood. In a similar scene, a man sees the murder take place and instead of being horrified or offering assistance instead runs to his car to grab a camera so he can document the event.
All because he knows the demand for graphic images will be immense.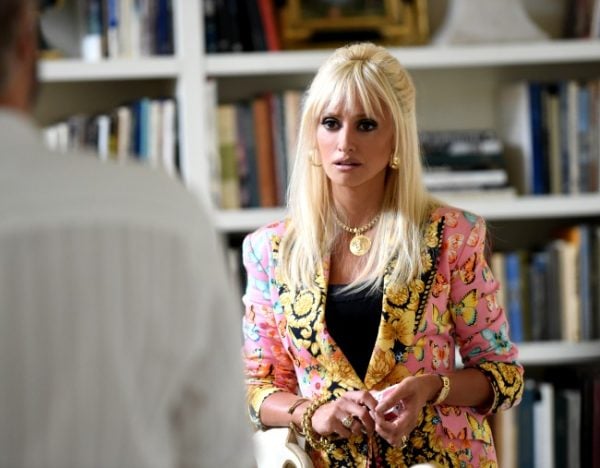 It's not hard to imagine that same sequence of events happening now, except it would be a sea of camera phones capturing the death.
The Assassination of Gianni Versace takes the glitz and glamour out of a world famous murder and portrays it as what it truly is.
A complete tragedy.
You can watch The Assassination of Gianni Versace: American Crime Story on Foxtel or on iTunes. 
For more film and TV reviews, you can follow Mamamia Entertainment Editor Laura Brodnik on Facebook.