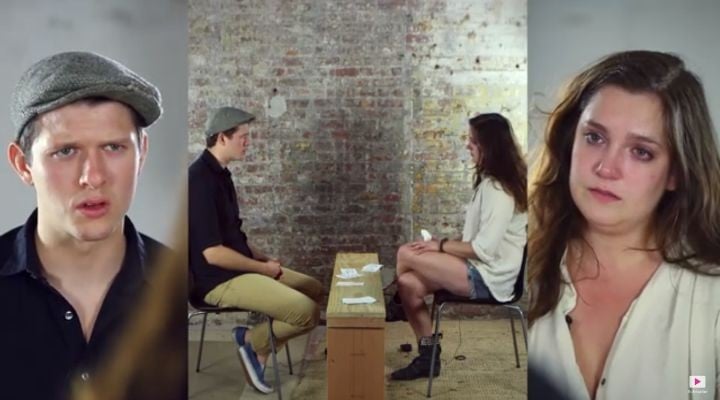 If you found yourself sitting in front of your ex, right now, what would you say?
Are there answers that you always wanted? Do you think about getting back together?
In this compelling video of a couple dissecting their relationship, Ali and Andrew sit directly opposite each other, with nothing but a wooden bench to separate the awkwardness.
They confront each other's faults, as well as the mistakes that lead to the end of their relationship. Andrew has to address his infidelity, and more importantly, the impact it has clearly had on his ex Ali, who is still visibly upset by his cheating.
"That f*****g sucks! See I'm still upset about it," she says.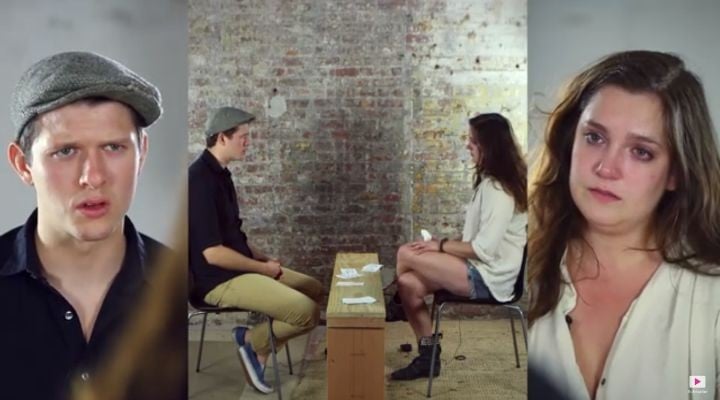 Glamour Magazine have shared a video where two people are given the opportunity to ask those questions (and more) in person. While being filmed for the benefit of others, of course. It's cathartic and funny, and for anyone who has had a relationship end on less-than-lovely terms, it's probably a little too familiar.
But it's not all sad times. They couple share what they treasure about the time they had together, recounting their first meeting and fondest relationship memories.