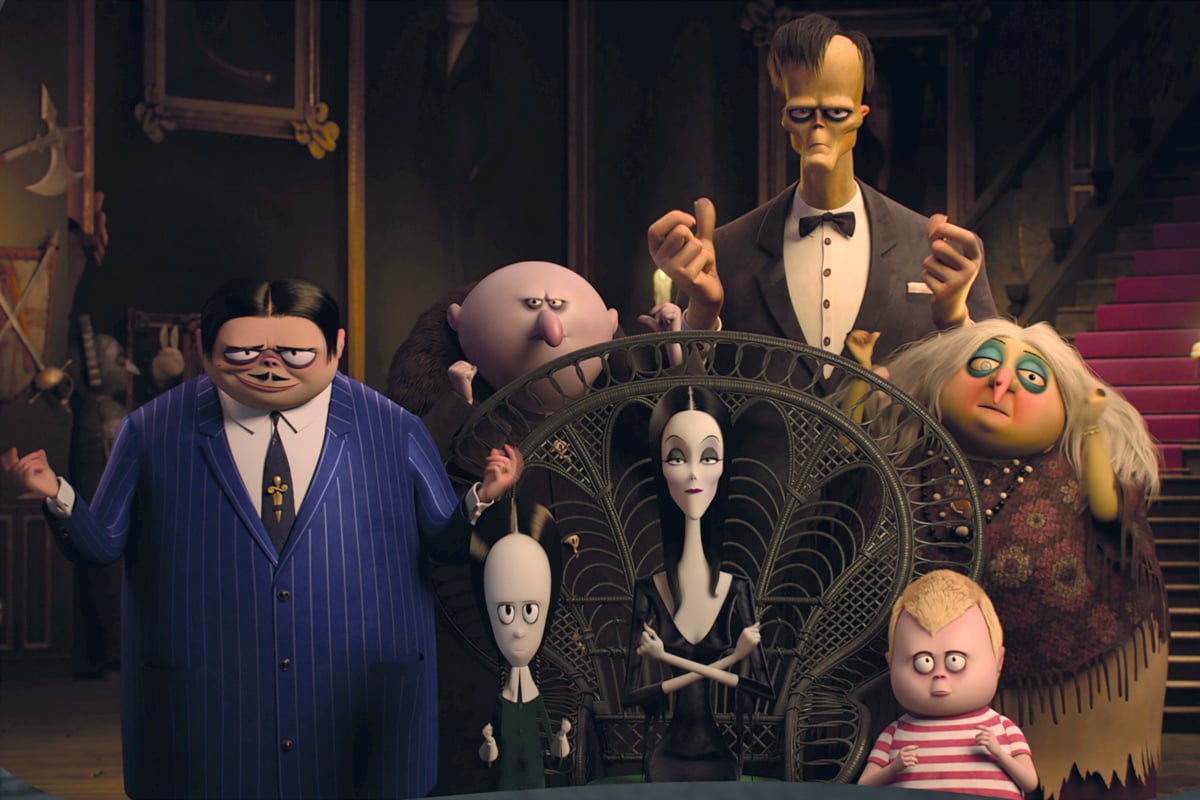 When it comes to famous families in pop culture, it doesn't get any more iconic than The Addams Family.
The fictional family has been on our screens in one way or another since the '60s, and in those decades their wit, allure and spooky household habits have never waned, enthralling generation after generation.
And while they've always been known for their entertaining adventures, this family of celebrated misfits is about more than just ghouls and jump scares.
With the new The Addams Family film hitting our screens in December, it's time to talk about the important life lessons both adults and children can only learn from them.
Let your children be whoever they want to be (even if it's sightly diabolical).
Don't let their haunting demeanour fool you, Gomez and Morticia Addams are very kind and empowering parents to their son Pugsly and their daughter Wednesday. They encourage their creative sides, empower them to be who they are and are very supportive of their chosen hobbies, even when they skew slightly to the dark side.
It's a good life lesson from Gomez and Morticia that one of the kindest things you can do for your child is to let them be who they are because even if the world looks at them oddly, they'll learn how to walk through it.
Always treat your partner like your best friend (matching tombstones are a must).
Yes, they are kooky, mysterious and spooky… but they are also madly in love.
Back when The Addams Family first debuted, they were created as characters who existed to cleverly subvert expectations of what a typical 'nuclear family' could really look like.
This is why Gomez and Morticia are seen as a couple who put an immense amount of work into keeping their love alive – they genuinely enjoy each other's company and are a true, if somewhat unconventional, love story.
In the new The Addams Family movie we'll even get a sneak peek of their wedding day and more insight into what they went through to keep their relationship together. It's enough to warm even the coldest dead heart.
Take a look at the wickedly funny trailer for new The Addams Family movie.