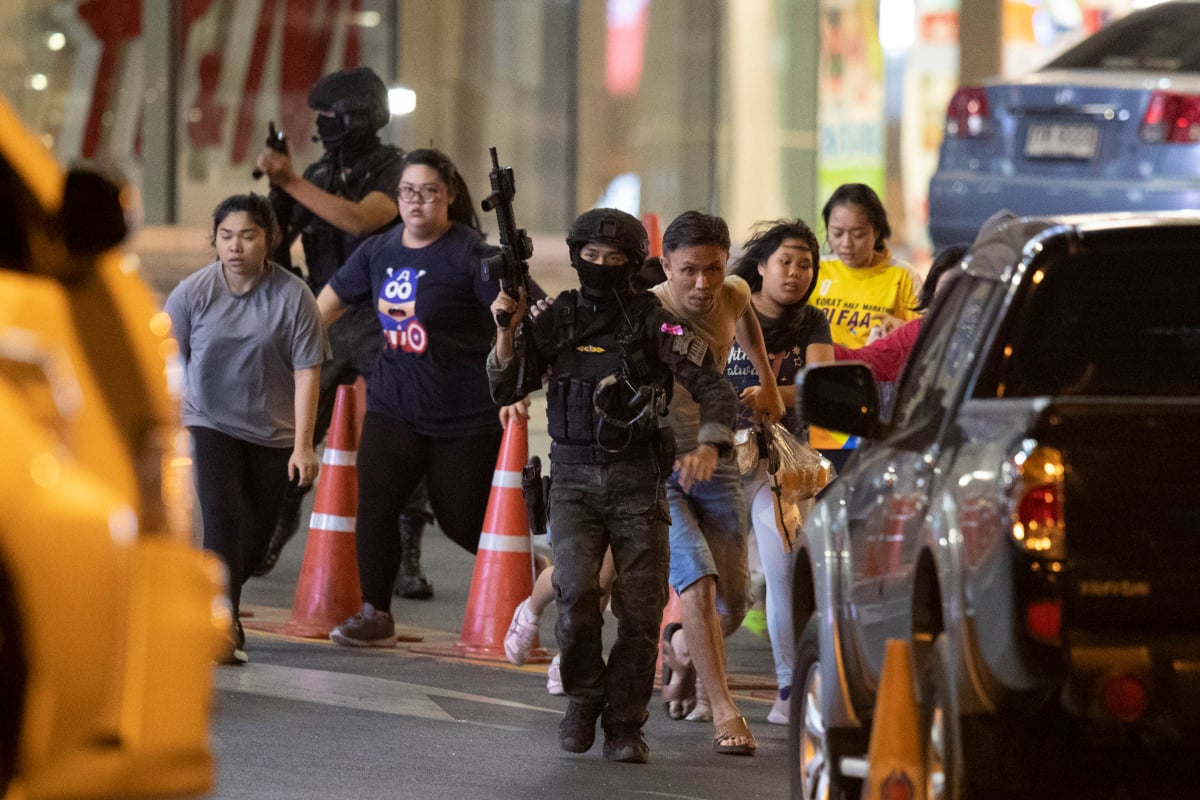 The gunman who went on a shooting rampage and killed at least 21 people and injured 42 others has been shot dead inside a mall in northeastern Thailand. 
Officials say Sergeant. Jakrapanth Thomma, who was angry over a financial dispute, was behind the attack in Nakhon Ratchasima, about 250 kilometres northeast of Bangkok.
A policeman said the gunman initially killed another soldier and a woman, and wounded a third person, over a land dispute, before driving to the busy shopping centre.
Video footage taken outside the mall showed people diving for cover as shots rang out mid-afternoon Saturday.
EXCLUSIVE: Video shows Sgt. Jakkrapanth Thomma inside Terminal 21 shopping mall in Nakhon Ratchasiman during his shooting rampage that killed at least 12 people. Latest info indicates he's holding 16 people as hostages. #กราดยิงโคราช https://t.co/1qWp0y3VQy pic.twitter.com/y8pqfzw0yw

— Khaosod English (@KhaosodEnglish) February 8, 2020
Hundreds of people were evacuated from the mall by police in small batches while they previously searched for the gunman.
"We were scared and ran to hide in toilets," said Sumana Jeerawattanasuk, one of those rescued by police. She said seven or eight people hid in the same room as her.
"I am so glad. I was so scared of getting hurt," she said.
Nattaya Nganiem and her family had just finished eating and were driving away when she heard gunfire.
"First I saw a woman run out from the mall hysterically," said Nattaya, who shot video of the scene on her phone. "Then a motorcycle rider in front of her just ran and left his motorcycle there."
A video shows soldier identified as Sgt. Jakkrapanth Thomma firing an assault rifle into the traffic close to Terminal 21 shopping mall in Korat. He has shot dead at least 12 victims so far, police say. #กราดยิงโคราช

Story: https://t.co/1qWp0ylxf8 pic.twitter.com/kR8XNeXaHp

— Khaosod English (@KhaosodEnglish) February 8, 2020