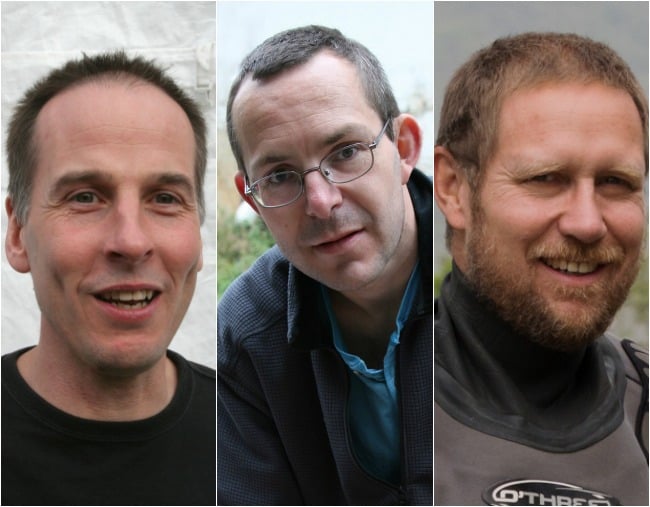 The case of the 12 schoolboys and their soccer coach becoming trapped inside a flooded, winding cave in northern Thailand has captured the world's attention this month.
On Sunday, rescuers began the treacherous 11-hour operation to get the boys – aged 11-16 – and their 25-year-old coach out of Chiang Rai's Tham Luang cave, which they've been stuck inside since June 23.
The decision to begin the mission was not taken lightly. It was influenced by oxygen levels plunging by about 30 per cent of the normal amount, making it dangerous for the boys to remain much longer. So when the rains softened, the team of expert divers seized the opportunity to commence, rather than wait several months for the monsoon season to end.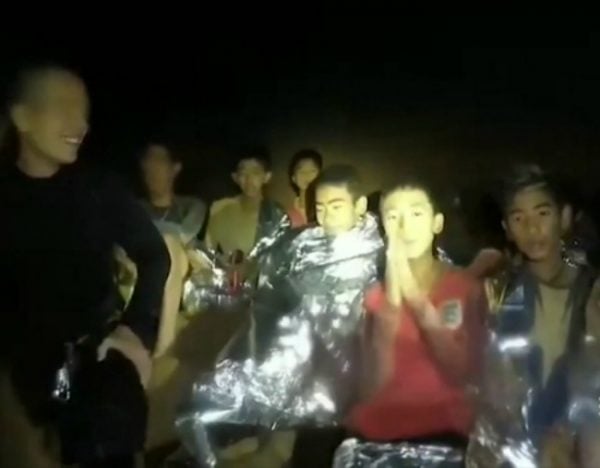 And while the four weakest boys in the group have so far been safely escorted out of the underground labyrinth, the mission - and the danger - is not yet over for the nine remaining. The mission was expected to resume on Monday, but heavy rainfall overnight may impede this second stage.
With each boy assigned two divers, the journey involves shuffling through four kilometres of snaking corridors in pitch darkness, trudging through thick mud, clambering over slippery jagged rocks with cliff-like drops and diving through narrow passageways - some less than a metre wide - with cold, strong currents.
It's life-threatening for even the most experienced cave divers - something the globe quickly understood after a former Thai Navy SEAL, Saman Kunan, tragically died on Friday in the cave from a lack of oxygen. The 38-year-old, who was assisting as a volunteer, was on his way back from delivering oxygen canisters to the stranded soccer team.
But the boys - who are poor swimmers and do not know how to dive - have the support of the 90 divers who are involved in the rescue mission, including 40 from Thailand and 50 foreign rescue workers.
Little is known about the majority of these incredible human beings risking their lives, many on a volunteer capacity.
But slowly, details are trickling about a small number of them: a retired firefighter, an IT consultant, an anaesthetist. These are heroes who do not wear capes, who walk among us and yet do the extraordinary.
John Volanthen and Rick Stanton
Those in the diving community have said that if anyone was going to find the Thai soccer team, it would be John Volanthen and Rick Stanton. And indeed, they were.
The British duo - known as the 'A-team' of cave-diving - were the men who first discovered the group on July 2 alongside a third expert, Robert Harper.
"How many of you? Thirteen? Brilliant," uttered Volanthen in video footage of the heart-stopping moment.
They were the first voices to assure the trapped boys "many people are coming", before more than 1000 people descended on the perilous rescue operation.
Both Stanton and Volanthen are members of a volunteer team, the British Cave Rescue Council, that makes itself available for rescues across the globe.
Stanton is a 57-year-old retired fireman from Coventry who first got into diving after watching a TV show as a teenager.
"I met a lad who did some caving with the Scouts, and I was quite envious. I remembered thinking: I'd love to do something like that," he told Divernet in 2007.
"But the defining moment didn't come until my mother called me in to watch a TV program called Underground Eiger, about two divers linking up what was then the longest cave-dive in the world. After watching it, I just knew that cave-diving was for me."
When he later started university, he joined caving and diving clubs.
Today, he calls his rescue work a "hobby" and an "entirely voluntary service". A humble statement for a man who was made a Member of the Order of the British Empire in 2012 for his services.
One of Stanton's most famous rescues was that of six British soldiers who were trapped inside a flooded cave in Mexico in 2004 for eight days. During the operation, BBC reports he managed to encourage one of men, who was terrified of water, to make a 180-metre dive to escape the cave.
Stanton has also been awarded for firefighting, being named "Hero of the Year" for his West Midlands region in 2011.
But Stanton is not interested in fame.
"The thing about cave-diving is that it is such a low-key sport. The people who do it are often quite understated, and certainly don't want to be up on any kind of pedestal, me included," he told Divernet.
Stanton's diving partner Volanthen, 47, works as an IT consultant in his day job in Bristol. His mother Jill Volanthen told the BBC she felt "absolute pride" in her son for his efforts in Thailand.
Similar to Stanton, his love of diving was born while at university, and today he doesn't like his achievements to be under the spotlight - for him it is a private passion.
His former wife Annabelle spoke of his love of diving in a documentary filmed before their separation.
She said on the morning of their wedding day, Volanthen de-stressed by going cave diving.
"It wasn't just an ordinary cave, it was through a sump that has a notorious unstable boulder choke which has subsequently collapsed but that gives you some indication of John's character," she said.
In a 2013 interview with the Sunday Times, Volantehen said remaining calm was the key to the underwater activity.
"Panic and adrenaline are great in certain situations — but not in cave diving. The last thing you want is any adrenaline whatsoever," he said.
"What you want is nice and boring. Underwater, things happen slowly."
Together, Stanton and Volanthen have embarked on remarkable endeavours.
In October 2010, they were called to France to try locate a diver who didn't re-surface after exploring an underwater cave more than a kilometre long.
The missing Frenchman, Eric Establie, had been the only person to venture into the cave further than 700 metres.
"Few cave divers in the world have the skills and equipment to follow this man, and the nearest were Richard and John," reads an account from the UK's Royal Humane Society.
After several attempts during the eight-day operation, the pair managed to find a path past a blockage and discovered the diver's drowned body.
For this, they received a Royal Humane Society medal at Buckingham Palace in 2012. (Stanton said he was "astounded" to be honoured.)
They also, in 2011, set a world record for the longest cave dive after going down 9km in Spain.
And in 2014, Norwegian authorities requested their help retrieving the bodies of two cavers who died more than 100 metres underground inside a cave network.
But despite leading some of the world's most high-profile rescue attempts, a diving colleague said they would be looking forward to "get back to their normal lives, normal day jobs and their families".
Dr Richard Harris
As the operation in Thailand has progressed, an Australian doctor named Richard Harris has become a vital member of the rescue team.
The Adelaide anaesthetist and underwater explorer with more than 30 years cave-diving experience is one of eight Australians involved in the rescue (the remaining being his diving partner and six members of the Australian Federal Police).
It was on his advice that the first four Thai boys were cleared to make the dangerous journey out of the flooded cave complex. The initial plan was to bring the strongest out first. But it's understood after Harris assessed the boys' health and mental state, the strategy was reversed and it was decided the weakest should be escorted out first.
Harris' involvement was requested by the British caving experts working closely with Thai authorities, and Foreign Affairs Minister Julie Bishop on Monday said was "an essential part" of the operation.
Bill Griggs used to be Harris' boss at South Australia's emergency medical retrieval service, MedSTAR, where the anaesthetist still works.
"To do cave-diving, you have to be all about attention to detail and you have to be meticulous," Dr Griggs has told ABC radio.
"The combination of his medical knowledge and his cave-diving skills was clearly (why) the British guys requested that he come as well."
Dr Harris is known in the cave-diving community as a leader of record-breaking missions to explore a dangerous underwater cave system on New Zealand's South Island.
In 2011 and 2012, he led a team of Aussie divers to record depths of 194 and 221 metres in what's believed to be one of the world's deepest cold water caves, searching for the source of the Pearse River.
He filmed the dangerous and complex mission for National Geographic. It required the team to set up a series of survival pods at intervals to allow divers to decompress, rest and eat in the near-freezing waters along the length of an underwater river - an experience that could prove invaluable in the current Thailand rescue mission.
In 2011, Dr Harris had the crushing task of recovering the body of his friend and fellow cave-diver Agnes Milowka after she ran out of air in Tank Cave at Millicent, near Mount Gambier in South Australia.
David Strike, who has known Dr Harris for more than 10 years, told Fairfax Media his unique skill-set was giving the Thailand schoolboys every chance of making it out.
"It's an over-used term, but all of those involved are true heroes."
-With AAP