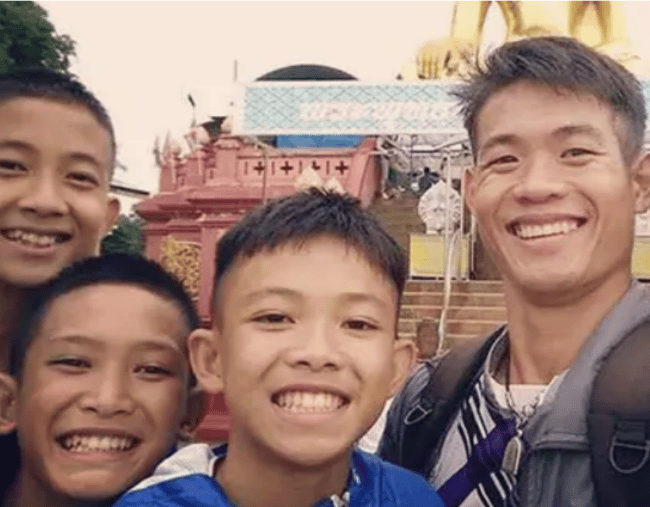 With the third operation underway to rescue the remaining boys trapped in a northern Thailand cave, it appears 25-year-old assistant soccer coach, Ekkapol Chanthawong, may be the last to be rescued.
The first two operations, carried out on Sunday and Monday, involved four boys being rescued at a time, with two divers assisting each of them.
Ahead of Tuesday's operation, rescue chief Narongsak Osottanakorn told media, "for safety, the best number is four". This was taken to mean that the last four boys would be safely rescued from the cave, leaving behind their coach to wait another day.
Later on Tuesday, however, there were cheers at a press conference when Osottanakorn delivered the information that the divers were now planning to bring back the four boys as well as their coach.
Key points: operation started 10.08am, involving 19 divers and they're bringing out last four boys and their coach #ThamLuangRescue

— michael safi (@safimichael) July 10, 2018
#ThamLuangCave all will be brought out today, rescue Chief confirms

— michael safi (@safimichael) July 10, 2018
Hearing that today's operations proceeding at usual tempo despite the rain and burden of an extra person to rescue #ThamLuangRescue @heldavidson

— michael safi (@safimichael) July 10, 2018