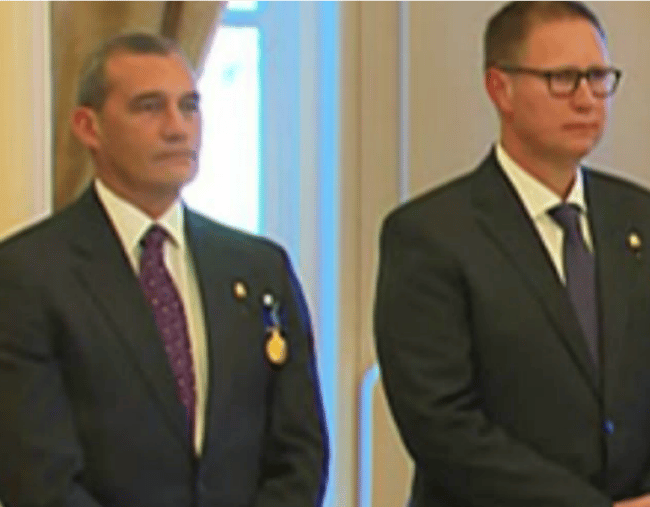 Just ordinary blokes with an unusual hobby who happened to pull off the most daring rescue which captivated the world.
Cave diving mates Richard Harris and Craig Challen and seven other Australians were rewarded for their courageous roles in rescuing 12 boys and their soccer coach from a flooded Thai cave with bravery medals and Australia's highest civilian honour on Tuesday.
After receiving the Star of Courage from the governor general in Canberra, Dr Harris and Dr Challen played down their roles.
"We're two ordinary blokes with an unusual hobby," Dr Challen said.
The veteran cave divers played a crucial role in the international rescue operation, with Dr Harris' experience as an anaesthetist proving critical to the success of the mission.
But he said he was embarrassed by the attention and the awards.
"We went cave diving for a few days and helped get the kids out," Dr Harris said.
He feared for the boys, with monsoon rain expected to fall and trap them in the cave for several months.
"We didn't think that was a situation that was going to be survivable," he told reporters in Canberra.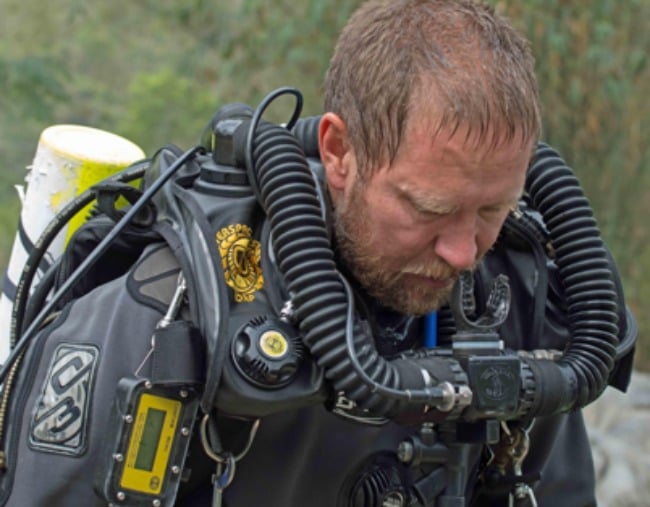 Governor-General Sir Peter Cosgrove presented the nine Australians with medals of the Order of Australia during a ceremony at Government House.
Prime Minister Malcolm Turnbull described them as "heroes".
"You made us proud - superbly, professionally competent, we could not have better ambassadors showing the best of our Australian values than you," he said.
"Yours was a mission of practical love."
Bravery medals were awarded to Chief Petty Officer Troy Eather, Acting Station Sergeant Robert James, Leading Senior Constable Kelly Boers, Detective Leading Senior Constable Benjamin Cox, First Constable Matthew Fitzgerald, Senior Constable Justin Bateman and Detective Leading Senior Constable Chris Markcrow.
Sir Peter's official secretary, Mark Fraser, said the full deeds of the men during the Tham Luang cave rescue may never be fully known but it was clear they were central to the entire operation.
There was no doubt their application of medical skill and solutions was instrumental to the positive outcome, Mr Fraser said.
Watch: British diver Jason Mallinson on what happened inside the cave. Post continues after video.

For days, the men dived for long hours deep within the cave system where conditions were extremely hazardous.
"The precious lives of these boys were literally in their hands," Mr Fraser told the reception.
"With expert skill and care they devised a solution that was thought impossible. One-by-one the boys were sent through the daisy chain, in darkness, and against the odds. And one-by-one they were saved."
Mr Fraser said it took every ounce of skill and professionalism each individual possessed to free the young men as part of a broad international effort.
"But more than that, it would take character, grit and determination," he said.
"For long hours, day after day, under perilous conditions they persisted, they faced unimaginable odds, and they prevailed."
Featured image via ABC.