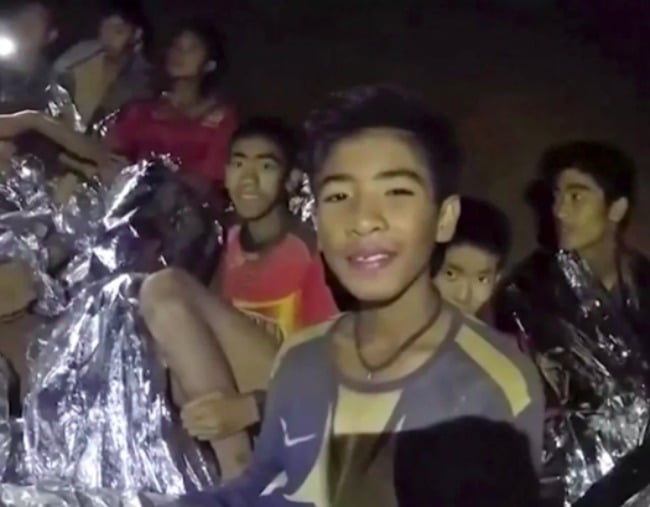 All 12 of the boys – along with their soccer coach – have been successfully freed from the Thai cave they were trapped in during a rescue operation that spanned days.
The mission to free the 13 members of the Wild Boar soccer team from the Tham Luang cave, where have they have been since June 23, ended with success on Tuesday, according to multiple reports from those at the site.
According to the Courier Mail, the team's coach Ekapol Chanthawong, long expected to be the last one to leave, was still in the third chamber as of late Tuesday night Australian Eastern Time, but would be soon coming out of the cave completely.
Since the group was discovered on July 2, a team of Thai Navy SEALs and experienced volunteer divers has been preparing the boys for the four-kilometre journey back to the entrance. The first four were guided along the treacherous route over the course of eight hours on Sunday, while the second followed in six hours on Monday.
The boys were each being guided by two divers – one in front, one behind – as they wind through pitch darkness, trudge through thick mud, clamber over slippery jagged rocks and dive through narrow passageways swirling with cold, strong currents. A journey so treacherous it claimed the life of a highly experienced former Thai navy SEAL on Friday.