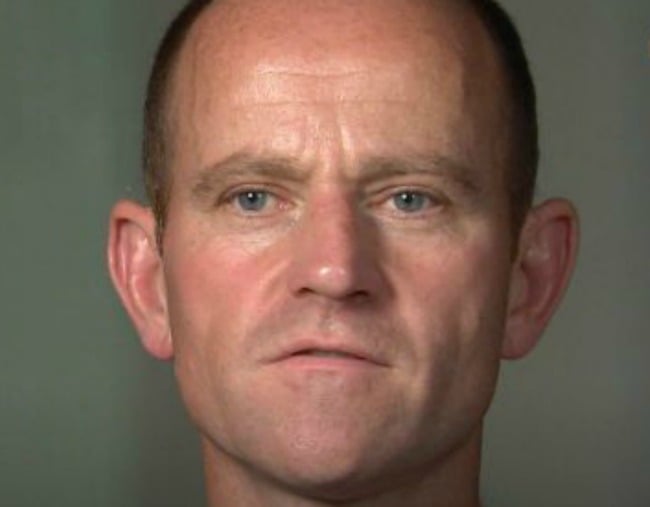 It had been almost 10 days, with hardly any food and little water, when 12 Thai boys and their soccer coach trapped inside the Tham Luang cave in North Thailand, saw two heads emerge from the darkness in front of them.
In Monday night's episode of ABC's Four Corners, we were shown the moment the Wild Boars soccer team were found by two British divers.
As the heads of 57-year-old Rick Stanton, and 47-year-old John Volanthen, popped up from the pitch black water, one of the smallest boys perched on the cave platform can be seen quickly retreating, likely startled by the presence of two new people in the isolated cave.
The first words the boys say in the footage are simple, with a hint of desperation: "Thank you, thank you."
Stanton, a retired firefighter, and Volanthen, an IT consultant, ask "How many of you?" and when they discover there are, indeed, 13, they exclaim, "brilliant".
The boys want to know when they will be rescued, and the British divers assure them there are "many people coming. Many, many people. We are the first, many people come." They tell them their rescue will not be today.
"What day?" one boy insists, but when the answer is "tomorrow" he seems unsatisfied.
"No, no, no," the second British diver interrupts, "What day is it they are asking. Monday. Monday.
"One week and Monday. You have been here ten days. Ten days."
Watch: British diver Jason Mallinson on what happened inside the cave. Post continues after video.

The divers tell them they are strong, unable to keep the relief from their voices. They slowly crawl up to the platform, warning the boys, "We come, we come. We'll come okay? We'll come."
"We're hungry!" one boy shouts, and reassuringly one diver responds, "I know, I know. I understand."
It is evident there is one boy doing most of the communicating, who we now know to be 14-year-old Adul Sam-on. He would become instrumental in the rescue, acting as a translator between the Thai boys and some of the English rescuers.
"Tell them we're hungry…" one boy says in Thai, and Adul replies calmly, "I've told them. They know."
"What day you come to help me?" another boy asks from the back.
"The Navy SEAL will come tomorrow. With food and doctor and everything," a diver assures them, before offering them more light.
"I am very happy," another boy from the soccer team says, and one of the British divers responds, "We are happy too."