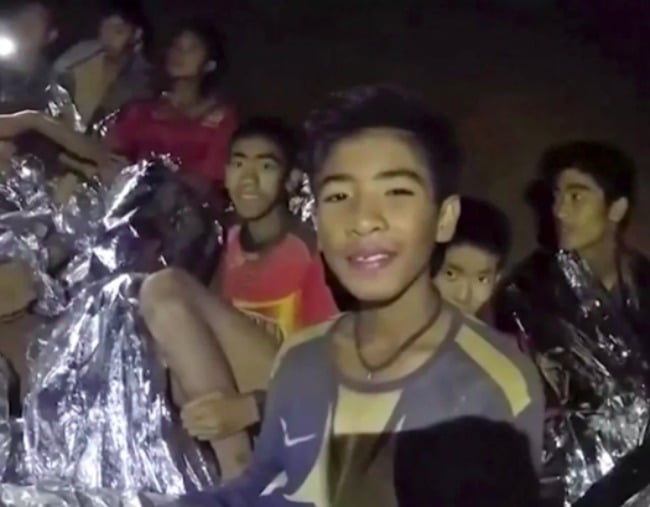 Australian cave diver Craig Challen has shared how drugs played a vital role in getting the 12 Thai boys and their coach out of the Tham Luang cave safely.
The retired Perth vet and his diving partner, Adelaide doctor Richard Harris, believe the children would not have made it out of the cave alive if they weren't sedated.
"They had drugs," Mr Challen told the Sunday Telegraph.
"We could not have panicking kids in there, they would have killed themselves and possibly killed the rescuer as well," he said.
"If you put me in a full face mask with no previous experience and dragged me out of a cave… then I would be terrified and probably panicking as well."
There are conflicting reports about what the boys were given to sedate them.
Although reports initially stated that the boys were given ketamine (a type of horse tranquilliser often used as a recreational drugs), Thai Prime Minister Prayuth Chan-O-Cha has stated that the boys were given anxiolytic, an anti-anxiety medication.
On the other hand, a Spanish diver told Daily Mail that the boys were "unconscious".
Watch: The young boys are rescued from the Thailand cave.