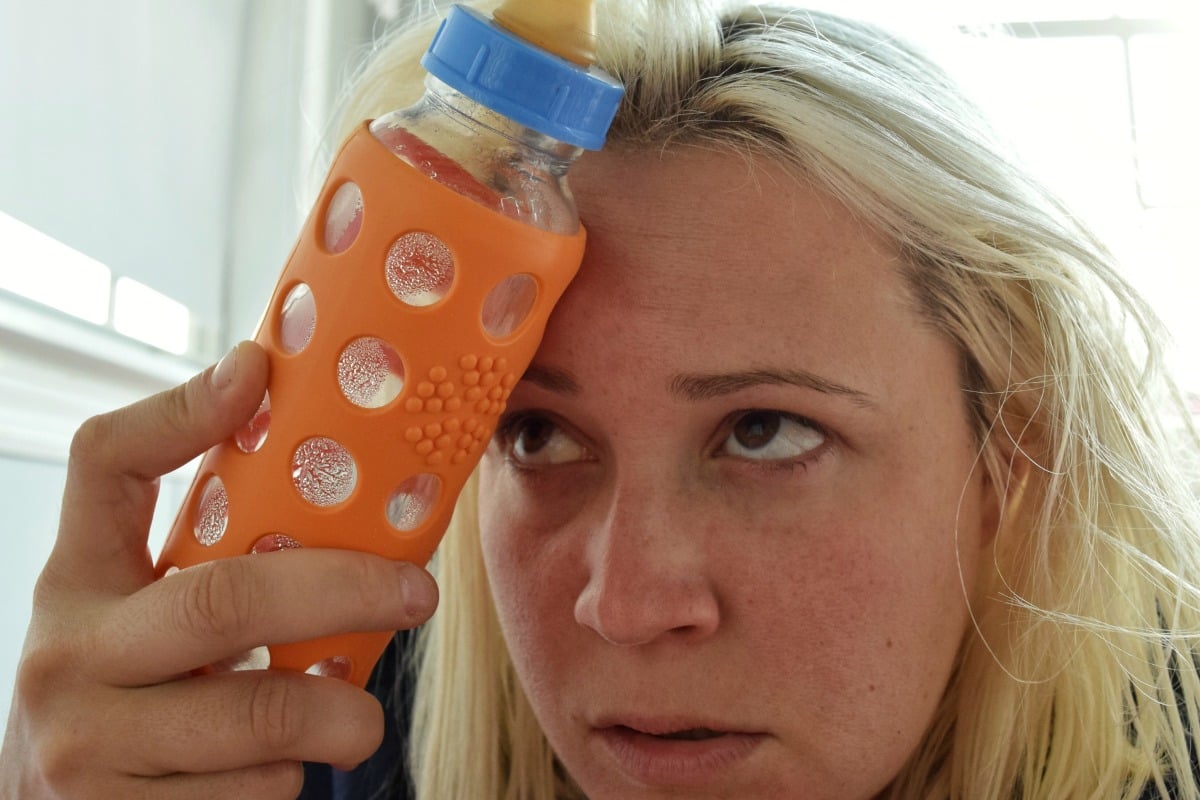 The below text message was sent from a doctor to her partner after a particularly "sh*tty" day with dog and child in tow. It has been published here with full permission.
Significant other: "How's ur day?"
Me: "Rush to obstetrician for 10am. Forget baby bag but whatever, manage to get baby, dog, self in car. Get to hospital. Busting for wee. Find toilet that fits pram. Make it to doc's office. Nurse cuddles baby – gets spewed on. Leave.
Baby cries in lift, manage to bottle-feed whilst navigating pram back to car, hit old lady on back of shins with pram. Rescue dog from car. Walk dog and baby in park. Feed baby. Feel am winning at life and pat self on back for being so organised.
Decide to meet brother for lunch. Get table outside and congratulate self again on navigating car-to-pram-to-table with dog and baby in tow. Baby cries. Pick her up. Feel wetness EVERYWHERE. Look down, brown SH*T painted all over baby, pram and wool sheepskin thingy that sits under baby. Brother says sh*t also all over white t-shirt.
Watch: The things mums never hear. Post continues after video.
Go into toilet. Put baby on floor tiles (no change facilities), fashion pillow from 3 bibs, try to clean baby. Give up. No spare clothes so wrap baby in blankets. Abandon lunch, try get diarrhea-baby in car, dog refusing to get in car. Dog lies down on path. Pick up dog, nearly drop poo-baby. Hipsters in cafe give sympathetic looks. Wistfully remember being one who also stared with pseudo-care at mothers in active-wear losing their sh*t on footpath.
Poo-baby screams all the way home. Manage to half pat baby from front seat while stopped at each traffic light: feel may have avulsed rotator cuff tendon whilst doing so.