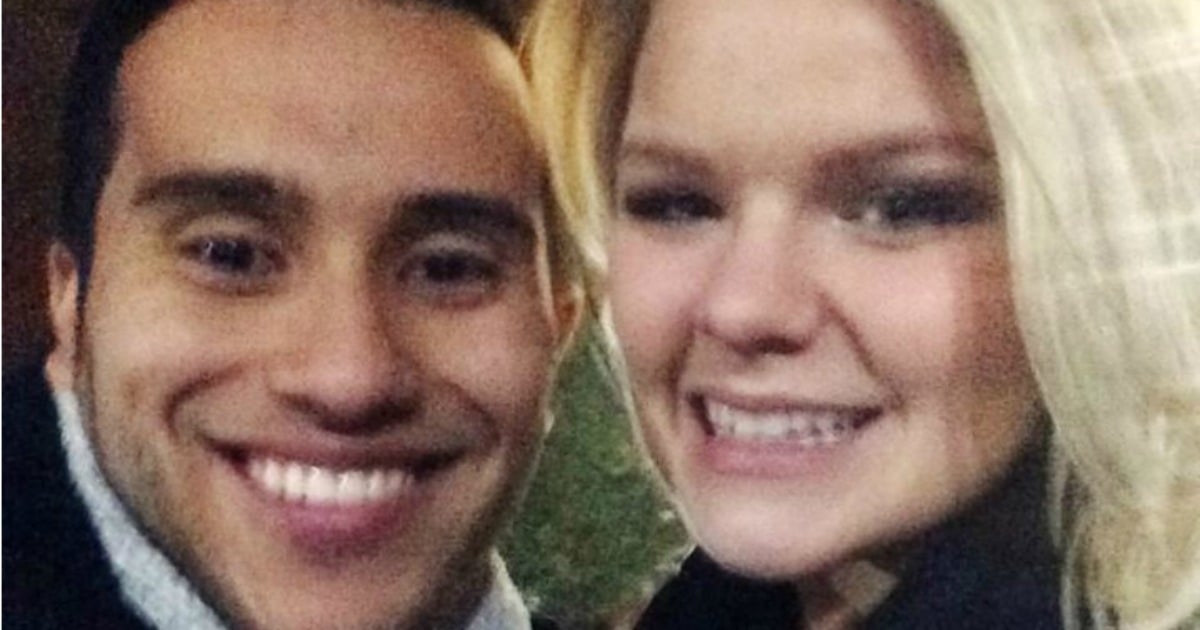 Taylor Sheats should be happily married by now. But her own mother robbed her of that chance, mercilessly gunning down the 22-year-old and her sister during a family argument on Friday.
The women's grandmother, Ann Sheats Wooten, revealed the impending nuptials on Facebook, writing that Taylor had planned to wed her partner Juan Sebastian Lugo in a small ceremony today, Texas time.
"They were to be married Monday," she wrote, "and later again after graduation from college with a big wedding."
Taylor Sheats with her partner and his family. Image: Facebook.
Sheats Wooten's comment was in response to a post by a relative of Lugo's, which read: "Yall were apart of our family, and that will never change. The greatest in laws any one could ever have, and the sweetest, most wholesome and caring girls in my life. I look up to yall so much. Y'all were a light in the midst of this crazy world. We will all love you two untill the end of time. [sic]"
The couple's social media accounts are full of loving pictures together, including several featuring a promise ring Jaun gave her in 2013.
The heartbreaking revelation comes as police discover more details about the events leading up to the women's deaths, reports ABC13.
Police found Taylor and her 17-year-old sister, Madison, lying in the street outside their family home in Katy, Texas, at around 5pm Friday afternoon following a 911 call of "shots fired".
Their mother, Christy, was standing nearby clutching a .38-calibre handgun. When she refused to drop the weapon, a Fulshear police officer fired a single shot, killing her instantly.