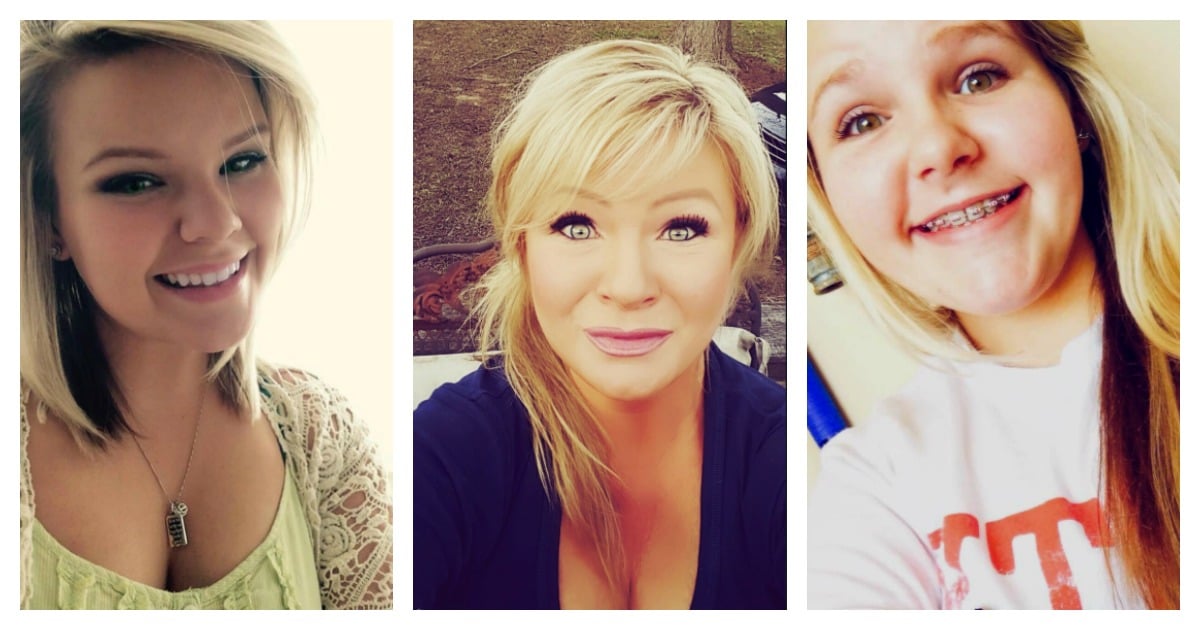 Days have passed since 42-year-old Texas woman Christy Sheats shot her two daughters in the street on which they lived. Now, as troubling evidence continues to come forward, we take a look at what we know so far. 
On Friday 24 June, just before 5pm, mother-of-two Christy Sheats called a family meeting with her husband Jason, 45 and two daughters Madison, 17 and Taylor, 22 in the living room of their home in Katy, Texas.
While it is not known what the meeting was about, it is understood that Christy quickly became violent, pulling a gun and shooting her two daughters inside the house.
Jason, Madison and Taylor were able to escape the house, which is when the incident spilled onto the street. It was here that Christy shot her two daughters again, while Jason was able to escape to a nearby neighbour's house unharmed. It was his 45th birthday that day.
Christy with her daughter Taylor. Source: Facebook. 
Upon hearing gunshots, a neighbour told Daily Mail that she opened her front door and saw Jason in front of her, with Christy pointing a gun towards them both.
"She went to shoot but had run out of bullets," the neighbour said. "When she went to reload Jason ran into our house and said "Call 911."'
Following the call, the neighbour says Christy had reloaded her weapon and returned to the street.
"I looked out and I saw her standing over one of the girls with the gun pointed at her and she shot her as she lay on the ground."
The neighbour also claims that Christy stabbed her daughters before shooting them for a second time.
Christy with her teenage daughter, Madison. Source: Facebook. 
A Fulshear officer and deputy from Ford Bend County Sheriff's Office attended the scene, arriving at approximately 5pm. Upon arrival they found Taylor and Madison lying on the road, and Christy standing, still holding her gun.
Refusing to put her .38 caliber handgun down, police fired a single shot, killing Christy Sheats immediately.
Madison was pronounced dead at the scene, while Taylor was airlifted to hospital in a critical condition, where she later died.
Tragically, Taylor was usually away at college but had returned home to her parents' house especially to visit her father on his birthday.
Christy and Jason were said to have recently reunited after a period of separation in their marriage, and the neighbour who housed Jason during the attack said that Christy had a history of violent behaviour, adding that she "should never have had a gun."
Local police reported they had attended domestic scenes at the address 14 times since January 2012.
Multiple neighbours and family friends have come forward claiming that Christy had long running mental health issues.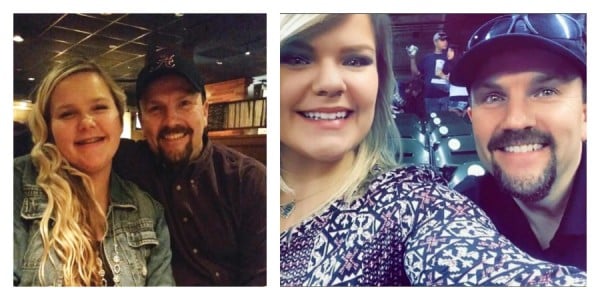 Jason Sheats with his daughers Madison (left) and Taylor (right). Source: Facebook.
Another long-time neighbour, Geno Hernandez, described the family as "good neighbours", adding, "I watched the girls grow up here since they were about 10 years old – they used to play out on the street here. They were friends with my son. Jason and the girls were always friendly, they'd always wave when they went past but Christy kept to herself.
"When we were having barbeques in the street she would never take part. I don't know whey they separated when they did but she had only quite recently moved back."
It has also emerged that the mother was a staunch pro-gun advocate, sharing her opinions to Facebook on numerous occasions. Among them, a meme which reads, "I have ten guns. Obama wants eight of my guns. How many guns do I have? That's right, I have ten guns."
At another time, Christy also wrote, "It would be horribly tragic if my ability to protect myself or my family were to be taken away, but that's exactly what Democrats are determined to do by banning semi-automatic handguns."
Taylor with her fiancee, Juan Lugo. Source: Facebook. 
Perhaps the saddest fact of all was that the brutal murders were committed less than one week out from Taylor's wedding to her college boyfriend, 23-year-old Juan Sebastian Lugo.
The pair had been dating for four years and had planned an intimate ceremony for Monday, with a bigger wedding planned following her graduations.
The pair had exchanged promise rings two years ago and were said to be excited about their future together.
Lugo's sister Maria took to Facebook following the murders, writing, "Yall were part of our family, and that will never change. The greatest in laws any one could ever have, and the sweetest, most wholesome and caring girls in my life.
"I look up to yall so much. Y'all were a light in the midst of this crazy world. We will love you two until the end of time."