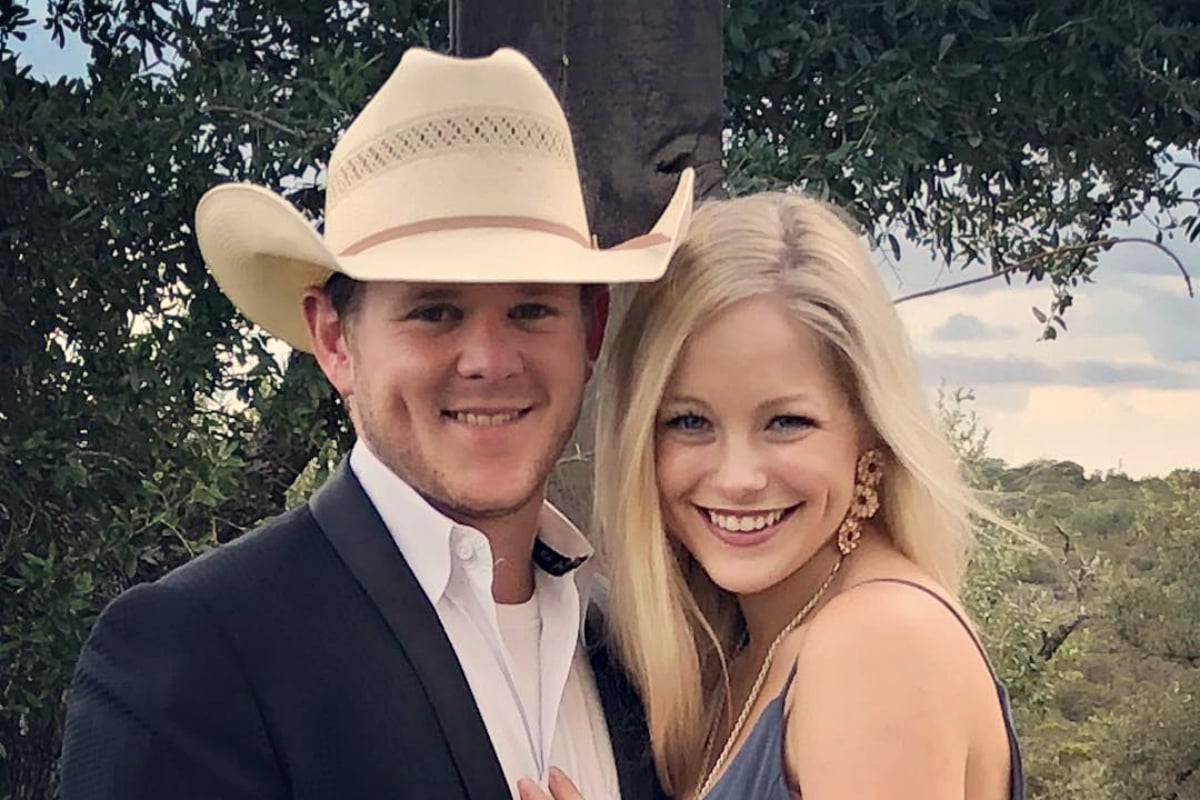 Will Byler and Bailee Ackerman were college sweethearts. He was in his final year of agriculture engineering, she of agriculture communications. But on Sunday, the young Texan couple's future was cut short on the night of their "fairytale" wedding.
According to local media, Will and Bailee were killed when the helicopter transporting them from their reception went down around 1:47 a.m. Sunday, roughly 24 kilometres outside the city of Uvalde in the state's south west.
Authorities are still investigating what caused the crash, which also killed the pilot, Gerald Douglas Lawrence. San Antonio Express-News reported that the 76-year-old had been flying the Bell 206B, which was owned by Byler's father, for over 20 years.
A friend of the newlyweds, Eric Smith, posted to Facebook about the tragedy. "We celebrated their fairytale wedding and they were surrounded by their family and friends as they flew off in the family helicopter," he wrote. "Sadly they crashed into the side of a hill about a mile from the [Byler] family ranch."
Another guest at the wedding shared via Instagram that the evening had been "magical" and "absolutely perfect": "Bailee & Will – I hope I find a love as true & wonderful as yours. I have peace in the fact that you left this earth so full of happiness and love. How awesome to spend your honeymoon with Jesus. So thankful we got to spend these last few days with y'all. Our hearts hurt now, but we know this is not forever."
The couple, both members of the Sam Houston State University rodeo team, became engaged in December, and Bailee announced the happy news via Facebook.
"I am in awe of you, Will Byler, and I hope that everyone gets to experience a love like the one we have," she wrote. "Today is the beginning of forever together."