At least 26 people have reportedly been shot dead by a man who opened fire after walking into a Baptist church in the small Texan town of Sutherland Springs.
Police have told local media that at least 26 people are dead, and 20 have been injured. Children are among the victims.
Wilson County Sheriff Joe Tackitt earlier told the local paper there have been 'multiple casualties and fatalities' and the shooter has been "taken down" and was no longer a threat.
It's not immediately known who carried out the attack on the First Baptist Church at 11.30am local time (4.30am AEDT).
First responders converged on the small town of about 400 people southeast of San Antonio and helicopters have been taking victims to hospitals.
The FBI and federal agents from the ATF have been called in.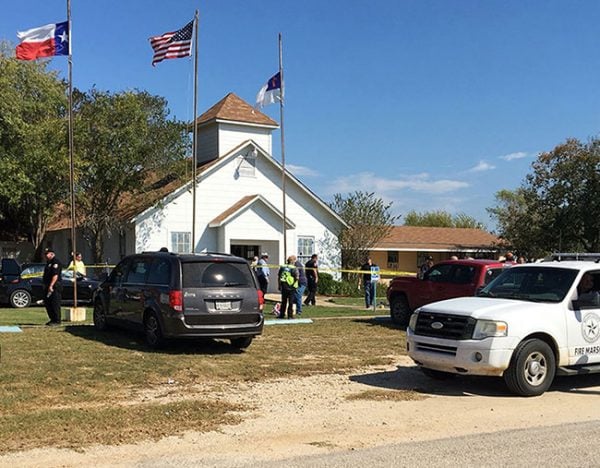 According to ABC, the church pastor's 14-year-old daughter was among those killed in the attack.
Frank Pomeroy - who was out of town at the time of the shooting - described his daughter as "one very beautiful, special child".
First Baptist Church Pastor Frank Pomeroy tells ABC his 14yr-old daughter is among the dead—Says she "was one very beautiful, special child"

— Michael Del Moro (@MikeDelMoro) November 5, 2017
A witness at the church also told a local CBS affiliate that a toddler is also among the victims.
Wilson County Commissioner Albert Gamez Jr. told CNN he was devastated by the news.
"My heart is broken," Gamez said. "We never think where it can happen, and it does happen. It doesn't matter where you're at. In a small community, real quiet and everything, and look at this, what can happen."
For all the latest in US politics, listen to the latest episode of Tell Me It's Going To Be OK. Post continues after audio. 
Texan Governor Greg Abbott has tweeted his shock.
"Our prayers are with all who were harmed by this evil act. Our thanks to law enforcement for their response."
President Donald Trump also tweeted about the attack and said he was "monitoring the situation closely" from Japan, where he is currently visiting.
May God be w/ the people of Sutherland Springs, Texas. The FBI & law enforcement are on the scene. I am monitoring the situation from Japan.

— Donald J. Trump (@realDonaldTrump) November 5, 2017
Max Massey, a reporter for San Antonio, Texas news station KSAT News shared a video of family and friends praying as they waited for news of whether their loved ones had survived the attack.
Families in tears wait to see if their family and friends are safe. Praying for the safety of all those involved. pic.twitter.com/yjzK7lZJ1S

— Max Massey (@MaxMasseyTV) November 5, 2017
The area outside the church has been taped off by police and FBI, with family and friends unable to enter.
A representative for the Connally Memorial Medical Center confirmed to TIME that multiple victims with gunshot wounds were being treated at the hospital, but she was unable to give further details on the exact number, their conditions or their injuries.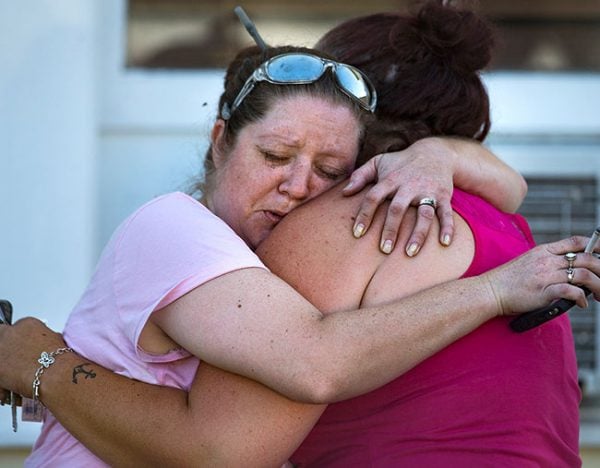 The current death toll makes the attack the fourth most fatal mass shooting in modern US history, and the deadliest mass killing at a house of worship.
The attack comes just one month after gunman Stephen Paddock killed 59 people in Las Vegas.
With AAP.