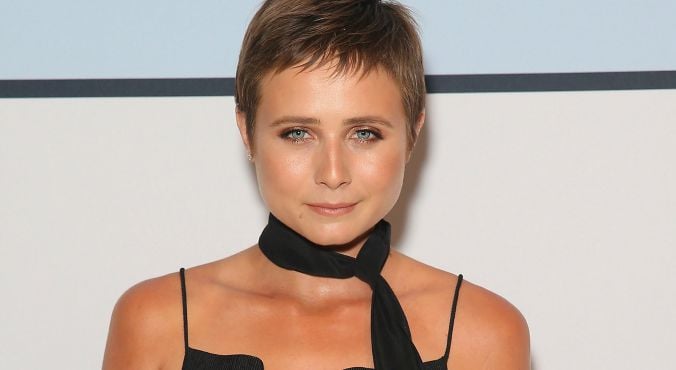 Image via Getty.
Being diagnosed with cancer is shitty. There's no other word for it. It's a tough time for the survivor and their family, a period filled with sadness, anger, confusion, fear and questions.
The treatment of cancer is physically gruelling, and can dramatically change a patient's appearance — and subsequently, their self-confidence.
RELATED: Tessa James shares a beautiful selfie during cancer treatment.
For Tessa James, who was diagnosed with Hodgkin Lymphoma last September, one of the most distressing side effects of chemotherapy was the loss of her long blonde hair.
Last night the 24-year-old actress attended the Myer Spring 2015 Fashion Launch, her first public appearance since her treatment finished in February. James, who looked incredible, discussed how she's come to feel empowered by her changed appearance.