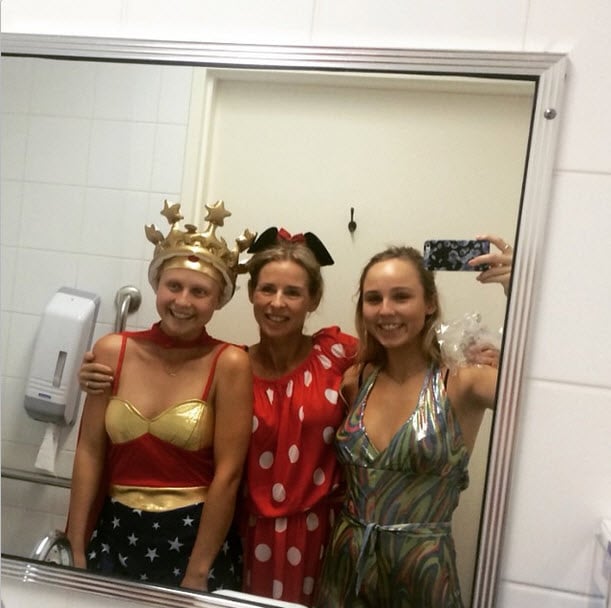 Tessa James is celebrating and with good reason.
Home and Away star Tessa James has shared a joyful family picture on her Instagram to celebrate the end of her chemotherapy treatment for Hodgkin's lymphoma.
Always smiling… Actress Tessa James shares a beautiful positive selfie during cancer treatment.
The whole family, including her husband, Titans NRL player Nate Myles, dressed up for the occasion, with James donning a crown and a very appropriate Wonder Woman costume.
The picture was captioned: "Often fear is the same emotion as excitement, it means you are breaking new ground."
The hospital was also decorated, with the words "Done and dusted" hanging behind in the actress's head.
Nate Myles shared a similar photo of Tessa's last treatment, with the caption: "Tough times create tough people! Well done little lady."
Tessa's mother, Charis, took to Instagram on the occasion and wrote how proud she is of her strong daughter.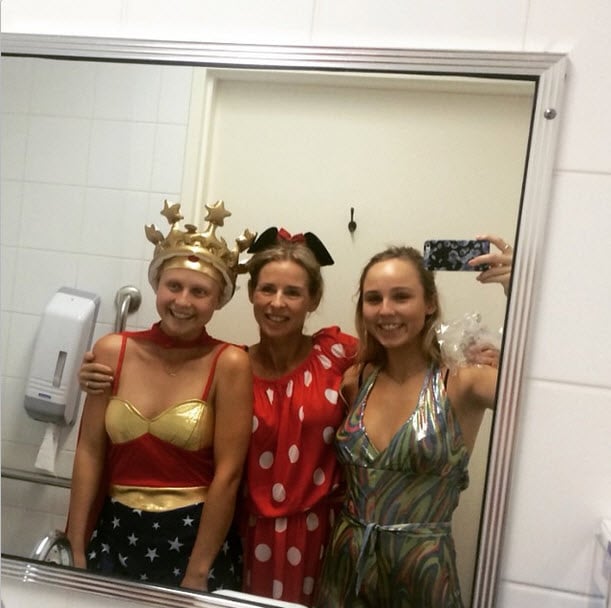 James revealed she had been diagnosed with Hodgkin's Lymphoma, a blood cancer that affects the lymphatic system, in September last year.
James was living in Los Angeles and pursuing her successful acting career, but returned to the Gold Coast for treatment after she was diagnosed.
Click through the gallery below for more photos of Tessa with her family and friends.