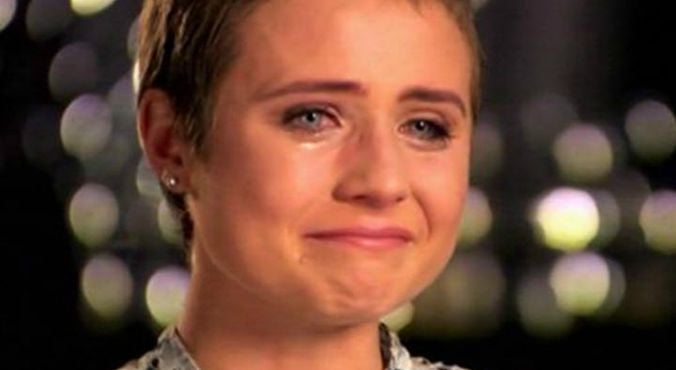 Image: Sunday Night/Channel 7
Former Home and Away star Tessa James says she used to look at actresses who were experiencing personal hardships and think, 'Well, I don't have a story. My life's really great.'
Now, almost one year after being diagnosed with cancer, the 24-year-old has a story of her own — and tonight, she shared that story publicly for the first time.
RELATED: Tessa James: "My cancer treatment is done and dusted."
In an emotional interview with Channel 7's Sunday Night, James reflected on her battle with Hodgkin Lymphoma, a rare blood cancer that affects the lymphatic system. There are around 550 diagnoses of the condition in Australia each year.
"Yeah, I have a story now," James, who left her role as Nicole Franklin on Home and Away in 2011, told Sunday Night. "No one should have to go through that."