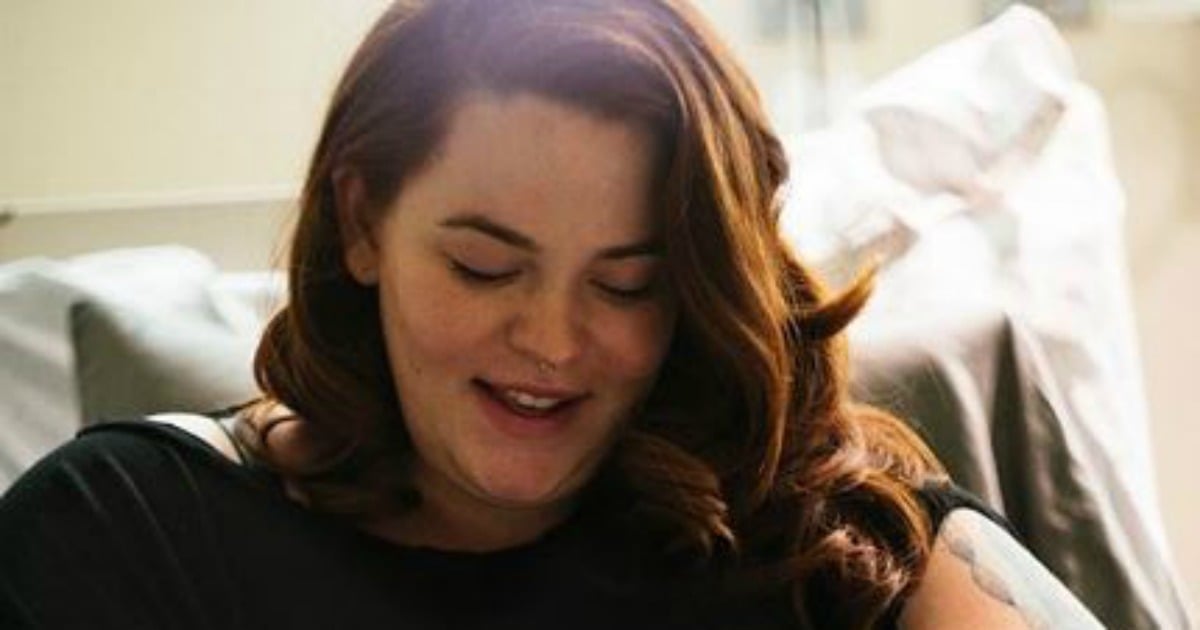 Plus-size model and body positive advocate Tess Holliday has given birth to a baby boy.
The new addition to the family arrived on Monday, weighing 8 lbs., 10 oz (around 3.7 kilos) and measuring 22 inches long.
Holliday, 30, and her fiance Nick have named their newborn Bowie Juniper Holliday, and all three seem to be doing well.
Bowie is Holliday's second child, and will be little brother to 10-year-old Rylee, Holliday's son from a previous marriage.
Speaking to People, the model said she expects some big changes second time round.
"It's been 10 years since I had a kid, so there are so many things that are new," she said.
Watch Mamamia staffers answer the childbirth questions you were too afraid to ask. Post continues…
"My friends that have babies are posting all of these new swings and breastfeeding techniques and new bottles, and it's really overwhelming because I thought, 'I've already done all this,' but it feels like I haven't. I'm having to relearn a lot!"
Holliday's pregnancy has attracted a great deal of media attention in recent months, with many people on social media claiming that her size is unhealthy and may be harming her unborn child. 
But for many of us, Tess Holliday's plus-size pregnancy has been a celebration of women's bodies and what they're capable of.
Congratulations, Tess!