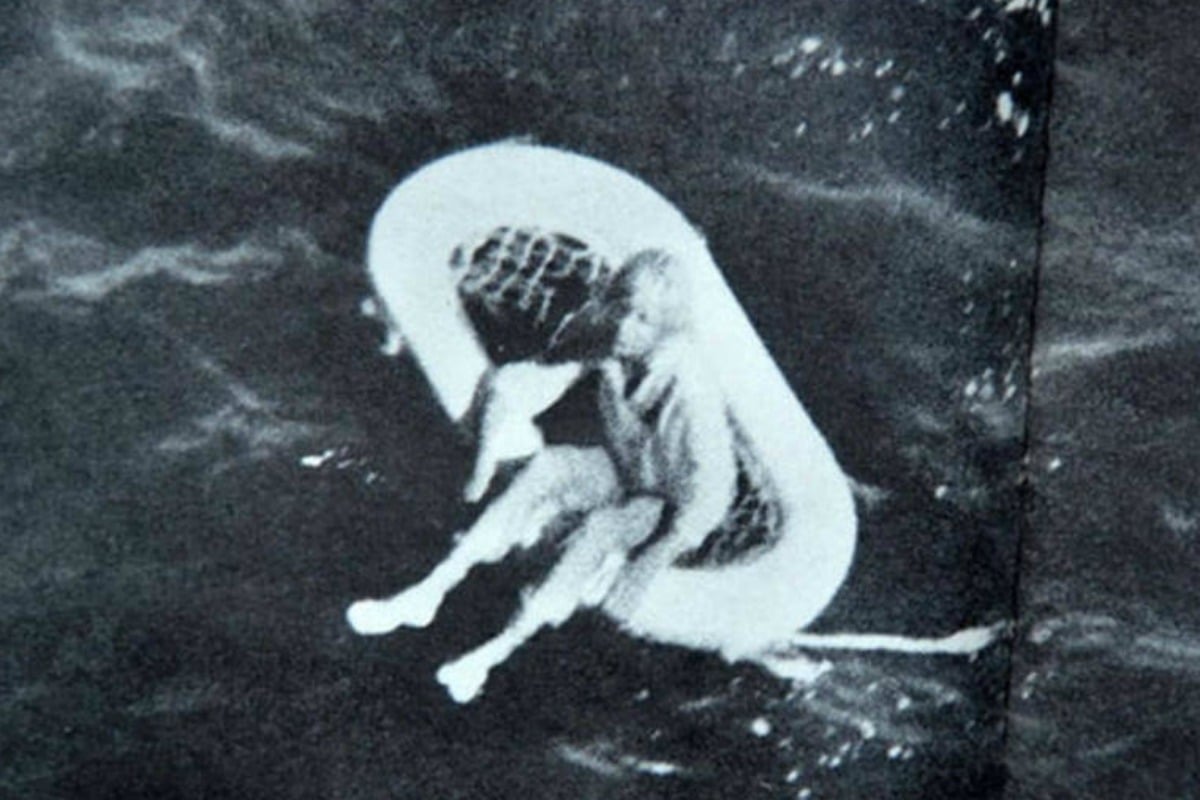 It was 1961 when a blonde-haired 11-year-old girl was found floating adrift on a small lifeboat in the waters of the Bahamas. 
The unusual shape of her damaged lifeboat caught the eye of Nicolaos Spachidakis, the second officer on board a Greek freighter ship, 'Captain Theo'. Nicolaos had been scanning the waters of the Northwest Providence Channel when he noticed a single speck in the distance far too small to be a boat but too big to be a piece of debris. 
He alerted the captain who set the navigation for the mysterious figure. When they pulled up beside it, they soon discovered a severely dehydrated and badly sunburned young girl by the name of Terry Jo Duperrault, floating alone.
Watch: Each week, host Jessie Stephens will sit down to talk to an expert about crimes that have captivated, confused and kept us guessing on the True Crimes Conversations podcast. Post continues below. 
At that point, she had spent 84 gruelling hours alone at sea without any food or water. But for Terry, what happened in the four days before her rescue was far more traumatic. 
The American girl was travelling on the luxury yacht the 'Bluebell' from Fort Lauderdale, Florida to the Bahamas for a family holiday. The trip was meant to be a trial run for a round-the-world voyage her father, Dr. Arthur Duperrault, had planned for the family.
As well as Dr. Arthur Duperrault, his wife Jean and their three kids Brian, 14, Terry Jo, 11, and Renee, seven, were also on board. Arthur also invited his friend and former Marine and World War II veteran Julian Harvey, along with his wife Mary Dene.
Terry Jo spent the first few days of the trip snorkelling, spearfishing and exploring uninhabited islands.
But on the fifth night of the voyage, tragedy struck. On Sunday, November 12, the 11-year-old was awoken by "screaming and stamping" on the deck of the boat.