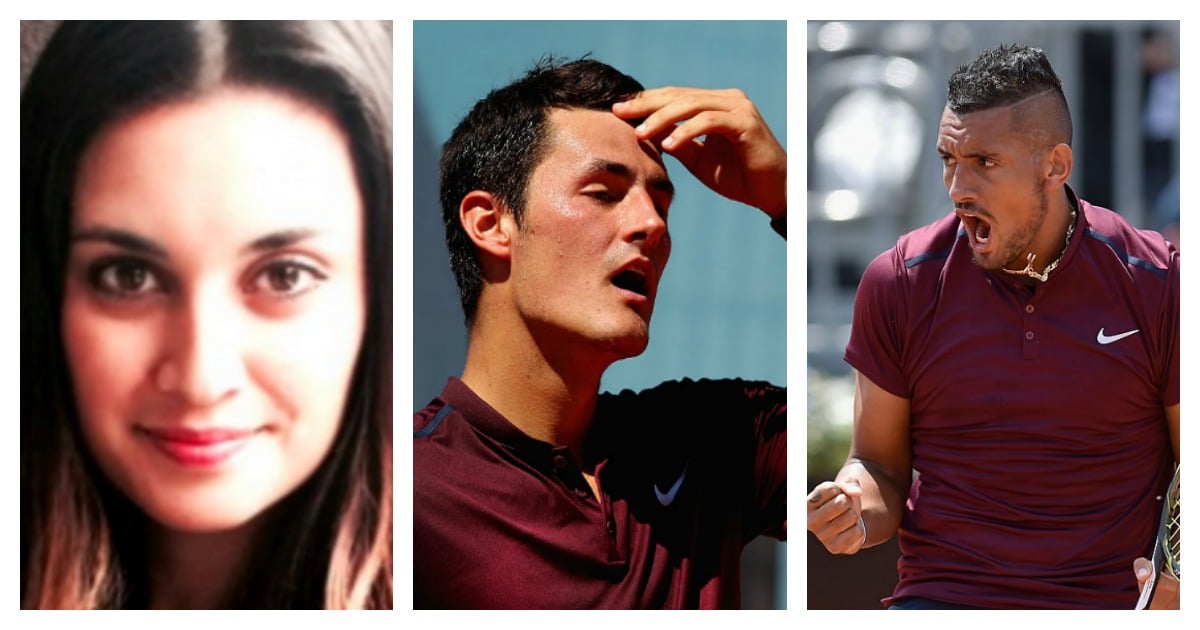 Picture this: You're watching a boy play tennis down at the local courts…
Despite he and his opponent being a well-matched pair, the boy is losing. Badly. His frustration is evidenced in his every movement; not just during play but between points, at the change of ends, at the conclusion of the set.
As the scoreline progresses from bad to worse, the boy's anger gives way to insolence; he gives up mid-game. The assembled adults who are watching shuffle uncomfortably and try not to catch the eye of the boy's parents. Their son is yet to learn how to be a good sport.
Match point finally arrives. The boy's ambition to win has faded to nothing and in an act of unreserved petulance, he turns his racquet around and grasps it by the stringed end, the handle pointing towards the net.  His ugly behaviour has robbed his opponent of the right to enjoy the win. He loses as ungraciously as a boy can.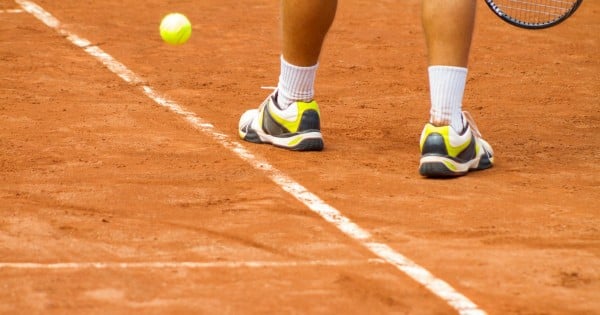 Except the boy is not actually a boy, he's a man. And he isn't playing in front of parents and friends at the neighbourhood tennis club. He's competing in a professional tournament, watched by his coach, trainer, a stadium full of people and tennis fans around the world.
23-year-old Bernard Tomic has been accused of tanking for the second time in his professional career, following a bad first round loss at the Madrid Open this month. And to add to the foul taste in the Australian tennis-loving public's collective mouth, following the tournament Tomic told the media "I don't care about that match point – would you care if you were 23 and worth over $10 million".
What happened in Madrid is simply the latest in a string of childish, unbecoming acts and comments that have come to define Tomic's tennis career. And sadly, he's not the only Australian tennis player whose piss poor attitude is consistently outshining his undeniable natural talents and skilful play.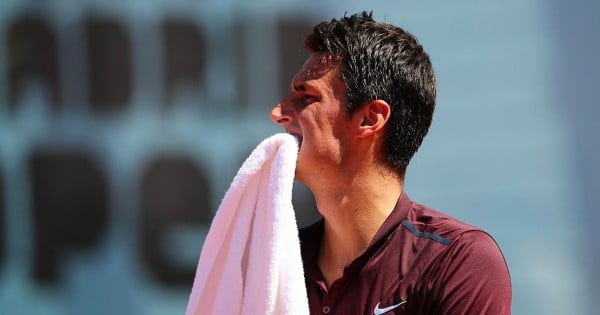 The competition between Tomic and fellow player 21-year-old Nick Kyrgios for who can be "Australian Tennis' Biggest Prat" is fierce. Madrid has probably given Tomic the edge for now but according to Australia's Olympic chef de mission, Kitty Chiller, both players are on notice to improve their behaviour if they want to represent their country in Rio.
Of Tomic's racquet-the-wrong-way trick, Chiller said "I think it was appalling behaviour. It goes against every ... value that all the Olympians live by, it goes against everything that we've been trying to build in this team... " She added that, "Every athlete is under the microscope now. There's a few athletes that are on watch and those two names are among them."
In a sports-mad, medal hungry country like Australia, it's likely that Chiller's hard line will draw criticism. Naturally, Australians want our very best athletes representing us on the world's largest sporting stage. We want to win, after all.
But you know what we also want? We want to watch our athletes march in that Opening Ceremony with unreserved pride, we want our kids to look up to their sporting heroes not just for their ability but for their dedication, their hard work and their embodiment of the Olympic spirit.
Tennis Australia maintains that in recent months Kyrigios has reigned in his behaviour and is rededicating himself to his sport in a way that is admirable. Sadly however, his response to Kitty Chiller's warning that he might be left out of Olympic selection was a cocky, childish tweet: "Someone tell that Kitty chiller to watch that tweener lob, then she will understand why I'm on watch for the olympics lol #smh"
Now, some obnoxious comments and poor displays of sportsmanship are not, in and of themselves, enough to rule out Kyrigios from playing in Rio. But Tomic's appalling behaviour in Madrid is certainly worthy of closer inspection and the attitudes of both players continue to betray a lack of respect and reverence for the honour of representing one's country.
And that is what the Olympic spirit is all about. Representation.
Representation. Participation. Showing up. Doing your best.
The Olympic creed reads as follows:
"The most important thing in the Olympic Games is not to win but to take part, just as the most important thing in life is not the triumph but the struggle. The essential thing is not to have conquered but to have fought well."
During their short careers, Tomic and Kyrigios have consistently failed to fight well.
While they may possess above and beyond that of their fellow Aussie players, they don't always play the game in a way that is deserving of the green and gold. I get that they are young, I get that they are still learning but lets not fool ourselves into believing that they are still just 'boys' having a bit of fun at the local court. They are very much men. Adult men, who should take responsibility for their own behaviour and take seriously their position as role models to the next generation of Australian tennis players.
And if making that clear to these players - who have the potential to take their place amongst the game's greats - means Australia relinquishes our chance for gold in the men's tennis in Rio? So be it.
We couldn't be prouder of Australian women's soccer team the Matildas who have qualified for the Rio games. Watch the thrilling moment that they qualified here: