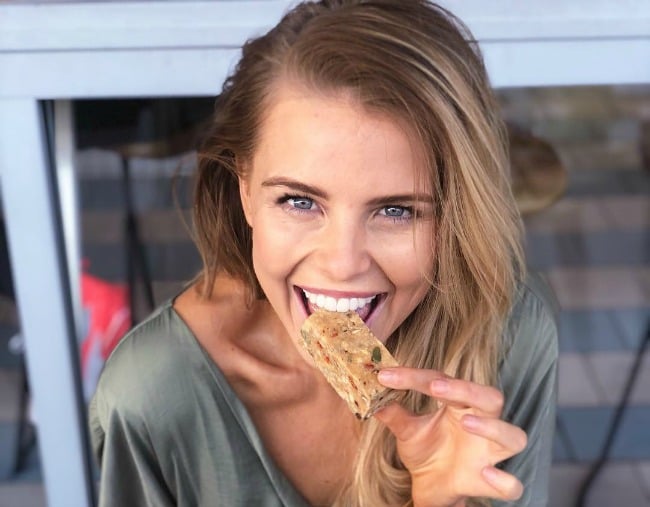 Over the past month, former Miss Australia Tegan Martin has been peddling her new health coaching business to her 121,000 Instagram followers; a pursuit she described as her "passion and purpose in this lifetime".
In a message posted her her account on June 28, the Sydney model said she would taking on "a small number" of clients once she launched her website in the coming months.
But according to emails obtained by The Daily Telegraph, at least one of those potential clients has not been provided with accurate information about Martin's qualifications.
The outlet quotes a July 5 email in which Martin reportedly claimed to have "done two courses, one in nutrition and a health coaching cert at IIN the worlds [sic] leading school", when she hasn't, in fact, completed either.
According to the paper, Martin stated that she charges $300 for each 50 minute session.
BEAUTY queen Tegan Martin has been caught out exaggerating her qualifications for a "health coaching business". The former Miss Universe Australia has also advised potential clients she can help them overcome serious illnesses. Via @AnnabelHennessy https://t.co/NMdrmxTMMm

— The Daily Telegraph (@dailytelegraph) July 22, 2018
Speaking to The Telegraph, Martin, who appeared on Celebrity Apprentice in 2015 and I'm A Celebrity, Get Me Out of Here in 2017, conceded that she never finished her nutrition course, due to struggles with Chronic Fatigue Syndrome.
"I did study," she told The Daily Telegraph. "However, due to being at the lowest point of my CFS in my early twenties, I unfortunately wasn't able to complete and attain my certificate."
In an Instagram post on Sunday night, Martin wrote that she has a "mid year certificate" at IIN and will receive her final certificate in a few week's time at which point she will begin offering her services.
"My study at IIN has taught me how I can communicate with others and help them think outside the box when it comes to their health. When I received my mid year certificate earlier this year to start practicing as a health coach I couldn't believe I had finally achieved my dream and was pursuing a true passion of mine," she wrote.