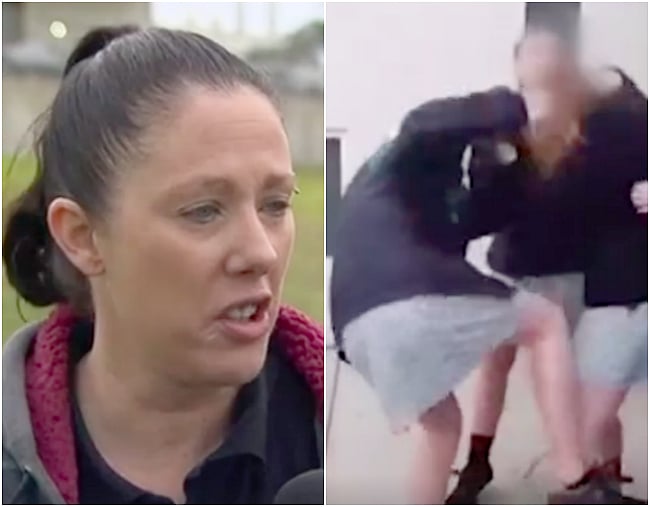 With AAP.
1. Melbourne mother left terrified to drop her 14-year-old daughter off at school. 
Horrific footage has emerged of the moment a teenage girl was violently punched and attacked at a Pakenham school. #7News pic.twitter.com/XuI4PzuwrA

— 7 News Melbourne (@7NewsMelbourne) July 5, 2018
Confronting footage has emerged of a 14-year-old girl being savagely bashed by her peers at Pakenham Secondary College, southeast of Melbourne.
The clip, published by 7 News, appears to show a group of girls repeating punching Year 8 student, Jade Claffey, and dragging her by the hair so forcefully she is left with clumps missing.
Claffey's mother, Julie Hill, said the June 20 attack was the culmination of 18 months of sustained bullying toward her daughter.
"It made me physically ill to think [about] what my daughter went through, watching them come at her," Hill told 7 News.
The mother said the bullying continued in the week after the attack, and she was concerned to drop her daughter to school on Friday – the final day of the school term.
"I've never been so scared in my life," she said. "It was the worst feeling. I just felt like I was surrendering her to the slaughter."
Some of the attackers have been briefly suspended and also interviewed by the police.
2. Man suspected of killing 15-year-old boy and 13-year-old girl believed to be their father.
A teenage girl and boy have been found dead inside a home in Sydney following a "targeted" shooting that occurred at about 5:20pm. Police say the gunman is on the run. "There is no risk to the community at this time." #7News pic.twitter.com/KwY70u286V

— 7 News Melbourne (@7NewsMelbourne) July 5, 2018