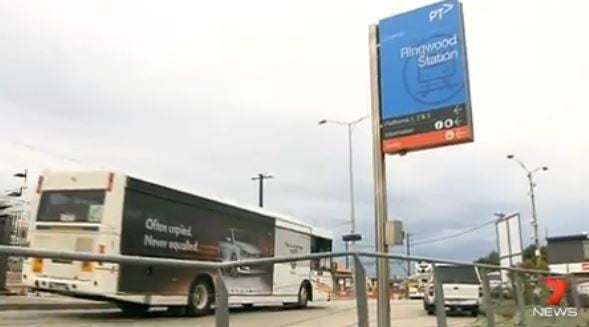 All because he had red hair…
A teen who bashed a boy unconscious just for having red hair was sentenced in Melbourne today. The magistrate said that the savage nature of the beating was so extreme, the victim could have died.
The accused admitted that the only reason he had beaten a fellow and younger schoolboy until he was unconscious, was because the boy had red hair. That's it. No other reason. No provocation. Not even a stupid schoolyard tiff.
The kid was a ranga. And as a result? He almost died.
This is what a bully looks like.
The young thug who committed the crime is reportedly the son of an AFL champion but can not be identified because he is only 15-years-old.
The event in question took place in October of last year. CCTV cameras at the bus station in Ringwood captured the bully king-hitting the red-headed schoolboy, then punching and kicking him as he lay unconscious.