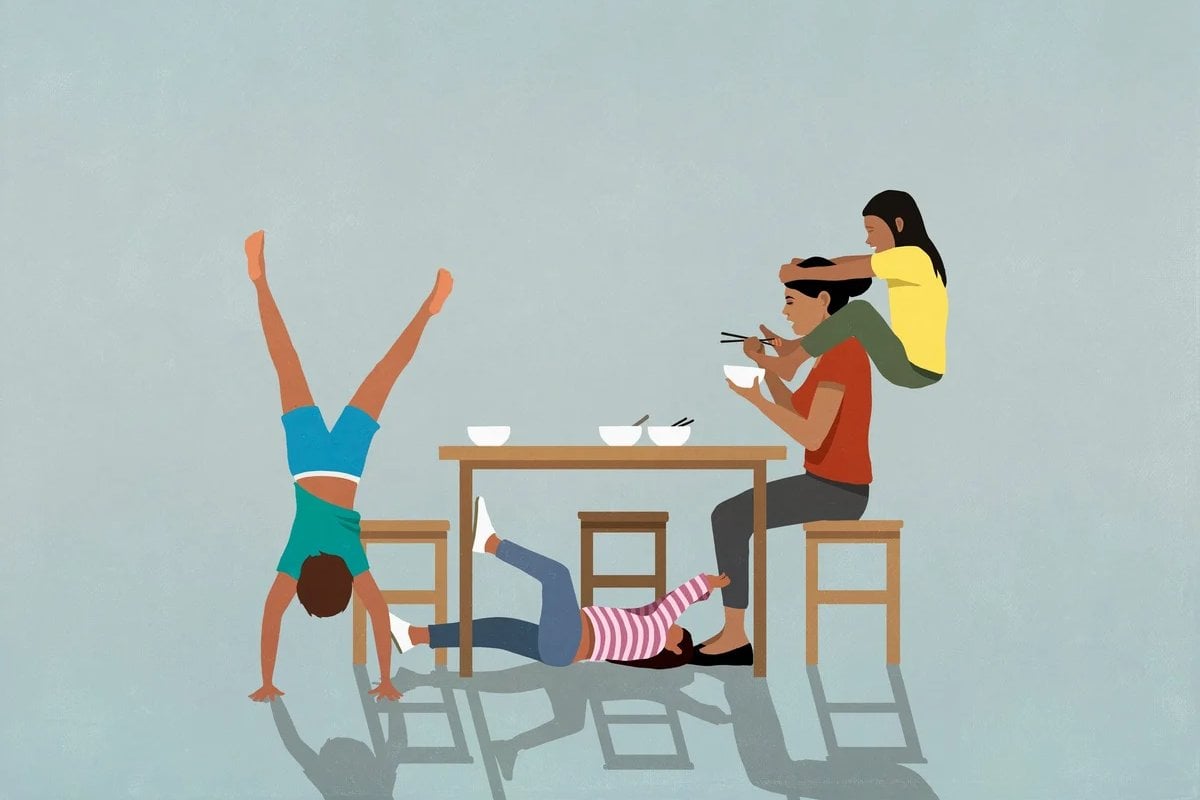 Nutrition is a sensitive topic, especially when it comes to teenagers, who are at an absolute peak of physical, emotional and mental changes. 
For parents, it can be a difficult balancing act between wanting to do what's best for their teenager's physical health, while not adversely affecting their mental health at the same time. 
To get a better understanding of how to ensure our teenagers are at their happiest, we spoke to Endeavour College nutrition lecturers Kerry Beake and Lisa Fiocchini.
Kerry stresses that it's important for parents to provide a supportive, judgement-free space for your teen to develop a healthy relationship with food and their body. 
Watch the lunchbox tip that will make your kids love you. Post continues after video.
"It is important to keep in mind that teenagers are already exposed to many — often contradicting — messages around diets, health and nutrition, especially from social media and various influencers. This is also a group that faces increased risk for body image issues," Kerry tells Mamamia. 
As a mum with a teenager (and two more in the making!), I had a lot of questions around nutrition for this very important stage, which Kerry and Lisa were kind enough to answer. 
If you're a parent of teens — or coming up rapidly to being one — here's everything you need to know about teenagers and nutrition (because the baby books don't cover this!).
What types of food should my teenager be having in each meal?
When it comes to macros — protein, carbohydrates and fats — Kerry says there are a lot of confusing messages out there. And for teenagers, who, unlike adults, are growing and developing, additional nutrients are vital. But, she says, the 'when' doesn't matter so much.
"There is no ideal time to eat these nutrients; it comes down to the individual's needs and preferences. 
"Aiming for overall quality (more whole grains and fresh options), balance and variety will meet their nutritional needs."  
As a rough guide, Kerry says teens should aim for five servings of vegetables, two servings of fruit, five-to-seven of grains and cereals, two-to-three of protein (lean meat, fish, eggs, poultry, nuts, seeds, legumes or beans) and three servings of dairy or a dairy alternative.