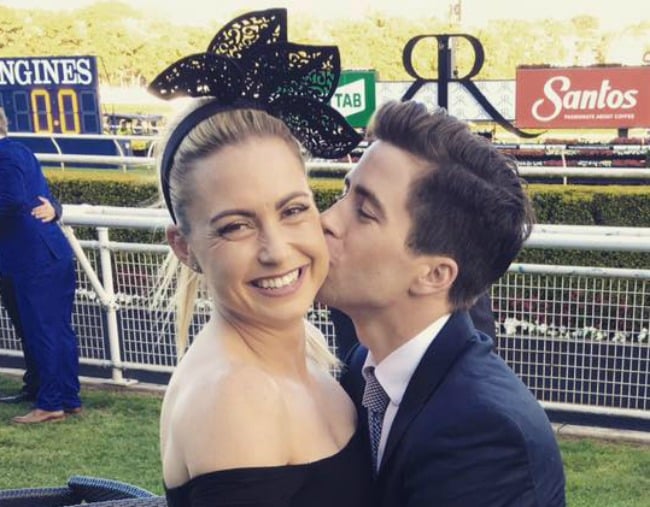 1. Female stablehand sentenced after punching colleague in "drunken rage of jealousy".

A Gai Waterhouse stablehand has been sentenced to 250 hours community service for punching a female colleague in an attack described by the judge as a "drunken rage of jealousy".
According to the Sydney Morning Herald, 28-year-old British national Elizabeth Hasler had been drinking with co-workers at the The Doncaster Hotel in Kensington on March 3, following a race meeting at nearby Royal Randwick.
Hasler and her victim left the venue shortly before midnight, at which point Hasler shouted "What the f— are you looking at?" and "best for you to walk away or I'll knock you out" at her co-worker before punching the woman twice in the face. According to the paper, Hasler said the woman had been looking at her fiance throughout the evening.
The victim suffered a broken nose, severe bleeding, a fractured left cheek, ligament damage to the neck and a chipped front tooth requiring dental work.
Halser pleaded guilty to one count of assault occasioning actual bodily harm.
In sentencing her on Wednesday, Sydney magistrate Michael Barko told the court, "it's about time sentences are imposed [on] females that are imposed on males for the same thing", the Sydney Morning Herald reported.
Read the full story in the Sydney Morning Herald.
2. Killer of Melbourne woman, 19, in CBD apartment remains on the run.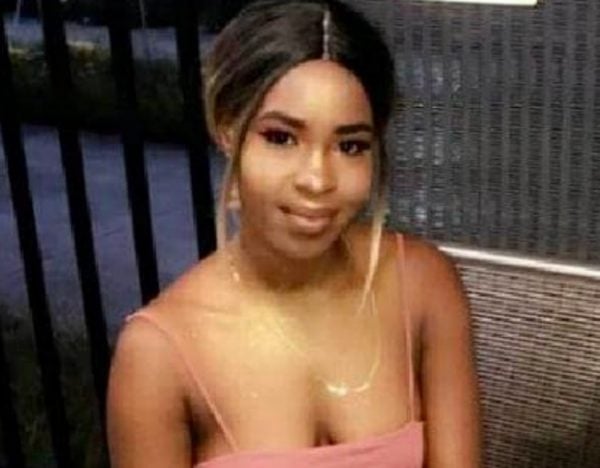 The killer of a 19-year-old Melbourne woman who died during a wild party in a city high-rise remains on the run.
Laa Chol, 19, died during the out-of-control party in the short-term stay unit on the 56th floor of the EQ Tower early on Saturday morning.
A group of young people, in their late teens and early 20s according to media reports, had rented the apartment for the party when a second group arrived and a fight broke out.
It's unclear what brought the second group to the apartment but Commissioner Hansen said there was no sign of forced entry.
A resident of the EQ Tower told 9News that she heard "horrendous screams" outside the apartment complex on Saturday.
"I heard these male and female voices screaming. The girl's scream was incredibly loud, it was screeching," she said. "It's not unusual coming from this building," she added. "So much goes on in the building in the middle of the night with people drunk."
On Saturday, Commander Tim Hansen said about 12 people had been interviewed over Ms Chol's death but they were not believed to be the killer.
"(It was a) fairly chaotic scene, there was obviously a number of people out the front," he told reporters.
"It would be fair to say they were upset, obviously, and quite emotive. However, the police members were never threatened or challenged and took control of the scene pretty quickly."
Ms Chol, from Pakenham, died at the scene shortly after 5am following a fight between the group that had hired the apartment and another that arrived later.
Friends of Ms Chol have expressed their grief on social media, describing her as "positive and bright" and someone who "always showed love" to people around her.
Support was being offered to the African-Australian community, of which the victim and partygoers were members, he added.
3. Suspended Queensland mayor to face court over alleged assault.
Suspended Logan Mayor Luke Smith is expected to apply for bail when he faces court on Monday on an assault charge.
Smith was charged after police attended a home at Meadowbrook, south of Brisbane, following reports of a disturbance at around 8am on Friday.
It's understood the home belongs to a member of Smith's family.
The 48-year-old has spent the weekend in custody on charges of assault, obstructing police and wilful damage.
He will appear in the Beenleigh Magistrates Court on Monday morning where he is expected to apply for bail.
In May, Smith was suspended from his role as mayor of Logan City Council after being charged by the Crime and Corruption Commission (CCC) with perjury and corruption offences.
Smith has previously stated he will vigorously defend the allegations.
The CCC said last week that the assault arrest is unrelated to their investigation.
4. Cashless welfare on the cards to curb alcohol-fuelled violence in NT town.
Malcolm Turnbull will become only the second Prime Minister to stay in the remote Northern Territory community of Tennant Creek tonight, which has been plagued by security and welfare concerns for children. #TenNews @nat_forrest pic.twitter.com/Nyf5ZiQEwj

— TEN Eyewitness News (@channeltennews) July 22, 2018
Social Services Minister Dan Tehan has raised the prospect of introducing the cashless welfare card to Tennant Creek.
Malcolm Turnbull is visiting the troubled Northern Territory town as the federal government looks at ways to curb alcohol-fuelled violence and sexual assault.
Introducing the card was raised in meetings with the prime minister.
Mr Tehan, who is also in Tennant Creek, the community is "very interested" in the cards, which quarantine a large chunk of welfare payments from being spent on booze and gambling.
"They've seen and heard what's happening in Ceduna and the real impacts on the ground there," Mr Tehan told AAP.
In 2016, welfare recipients in Ceduna in South Australia and West Australian mining town Kalgoorlie were placed on the cashless welfare card trial.
The government stands by the scheme despite an audit last week which found data about its effectiveness was unreliable.
A Tennant Creek welcome complete with selfie @TurnbullMalcolm pic.twitter.com/XWqfJ1m4dq

— Laura Jayes (@ljayes) July 22, 2018
Mr Turnbull on Sunday promised to work with indigenous people rather than impose decisions on them, while Mr Tehan is adamant cashless debit cards need to have community support.
"From what I have seen whether it be in Kalgoorlie or Ceduna, it's driven by the community," the minister said.
On Sunday - a dry day in Tennant Creek - the evening streets were relatively quiet as AAP toured with the Youth Night Patrol, a council-supported service to safely transport children.
Weeks earlier Mr Tehan had driven around the town on a different night.
"Alcohol is one of the issues that needs to be dealt with," he said.
"You see the difference between what's occurring on the streets on a Sunday compared to what we saw when we were here three weeks ago."
Outside Sundays, alcohol limits bottle shop customers to a three-hour window to buy a slab of heavy beer of 750ml of spirits.
Other options include two 750ml bottles of wine or a cask of up to 2L a day.
"It's something that all levels of government need to discuss with the community to see whether there needs to be heavier restrictions" Mr Tehan said.
5. President Donald Trump repeats spy claim with no evidence.
President Donald Trump says documents released by the FBI relating to a former adviser's ties to Russia showed that his campaign for the 2016 presidential election had been illegally spied upon by US law enforcement, but offered no evidence to support his assertion.
In a series of Twitter posts, Trump also accused the Federal Bureau of Investigation and the Department of Justice of misleading the courts during a probe of Russian interference in the election, but did not elaborate.
The FBI documents released on Saturday showed how in 2016 the bureau requested surveillance of the former Trump campaign adviser, Carter Page, as part of that investigation, saying the bureau believed he had been collaborating with the Russian government.
"Looking more & more like the Trump Campaign for President was illegally being spied upon (surveillance) for the political gain of Crooked Hillary Clinton and the DNC," Trump wrote on Twitter, referring to the Democratic National Committee. "Republicans must get tough now. An illegal Scam!"
Looking more & more like the Trump Campaign for President was illegally being spied upon (surveillance) for the political gain of Crooked Hillary Clinton and the DNC. Ask her how that worked out - she did better with Crazy Bernie. Republicans must get tough now. An illegal Scam!

— Donald J. Trump (@realDonaldTrump) July 22, 2018
The White House did not immediately respond to a request for comment on why Trump believed the 412 pages of heavily redacted documents proved the FBI and DOJ demonstrated illegal conduct or were misleading courts.
Trump has repeatedly criticised US law enforcement agencies that are investigating allegations of Russian meddling in the vote, and he has insisted there was no collusion with members of his campaign. Russia denies any interference.
The documents released on Saturday by the FBI included surveillance applications to the Foreign Intelligence Surveillance Court and warrants surrounding the investigation into Page. They included an initial application and requests for renewals that were filed in 2017, after Trump took office.
"The FBI believes that Page has been collaborating and conspiring with the Russian Government," the surveillance application filed in October 2016 said.
On CNN, Page called the documents a "complete joke" and insisted they overstated his relationships with the Russian government.
"I've never been an agent of a foreign power by any stretch of the imagination," Page told CNN. "I've never been anywhere near what's being described here."