1. "She would have been 19 on Sunday." Horror flu season claims another young life.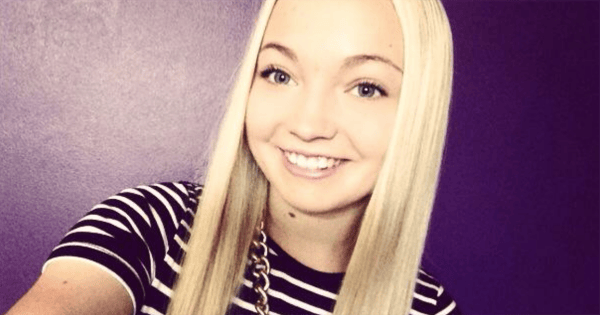 The family of Queensland teen Madeline "Maddy" Jones has spoken about their grief after the 18-year-old died from complications with the flu in one of the worst season's Australia has seen.
Maddy, who would have turned 19 on Sunday, was studying law and business at Queensland's University of Technology; she coached tennis to young kids; and had previously volunteered at the RSPCA, the Courier Mail reports. Her funeral was on Friday.
"She was very funny, beautiful and very smart and she loved animals," her mother Danielle Nielsen told the Courier Mail.
"She was a good girl and a good daughter. She was also very independent, very strong willed, very determined and that's why she was going to make a great lawyer."
It was during a holiday at Caloundra with her boyfriend Callum Royle that Maddy started showing symptoms of a sore throat and runny nose. Five days later, and she was admitted to the intensive care unit at the Prince Charles Hospital where she fell into a coma and never woke up.
It's reported Maddy died from sepsis, or organ failure, that came from suffering the flu alongside a bacterial infection.
"It's hard to believe that only a month ago we were having a discussion about our future and we were pretty certain that we were going to spend the rest of our lives together," Callum told the Courier Mail.
This year has seen one of Australia's most horrific flu seasons on record. According to the Federal Health Department, there have been at least 170,000 cases of influenza confirmed, which is more than two-and-a-half times the number seen of last year.
As well as this, more than 73 Australians have died in the winter months after contracting influenza.
For more information on receiving vaccinations and how to keep safe, click here.
To read the Courier Mail's full report, click here.