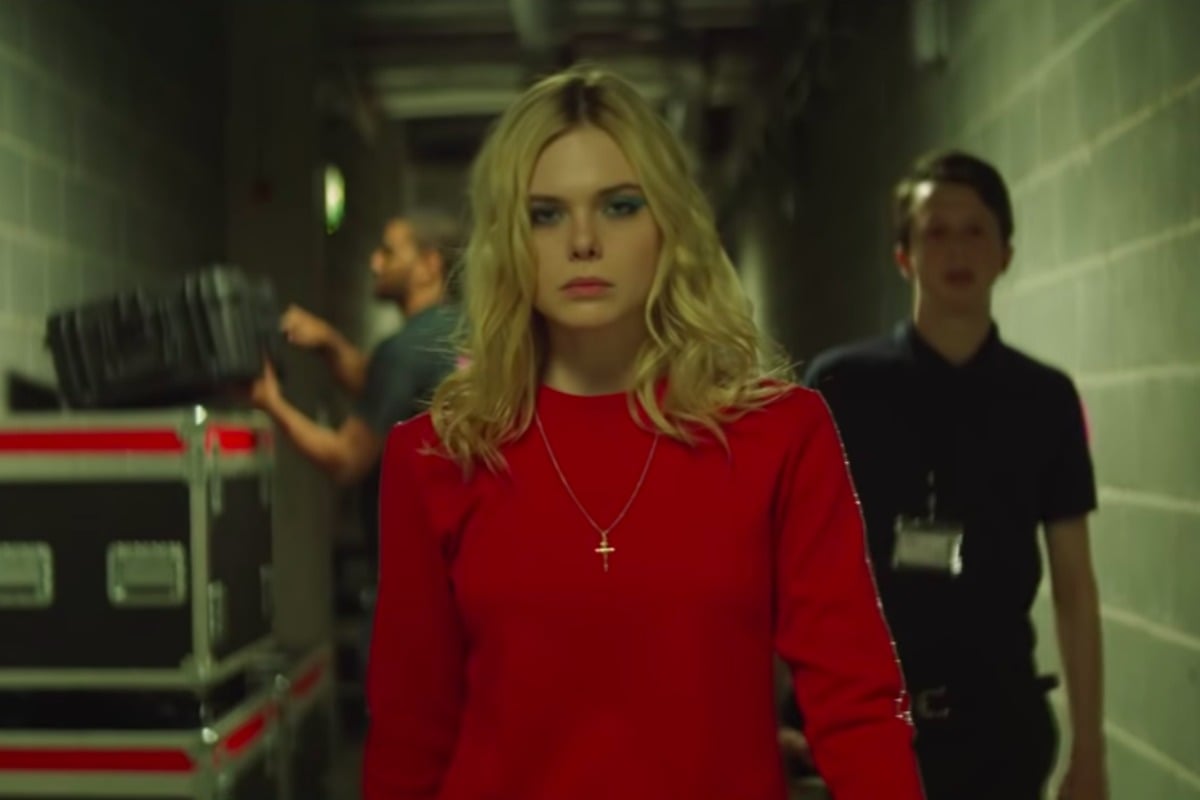 Still not over A Star Is Born?
You're in luck.
The new trailer for Elle Fanning's upcoming film Teen Spirit is here and it's giving us major A Star Is Born vibes.
The upcoming film follows Violet (Fanning), a former horse girl who enters a singing competition in the hopes of achieving pop stardom.
One things for sure – if you loved Ally is A Star Is Born, you're probably going to love Violet just as much.
The upcoming musical drama was produced by La La Land's Fred Berger and directed by The Handmaid's Tale actor Max Minghella.
In the first official trailer released for the film, Violet sings Robyn's 'Dancing On My Own'.
And according to the final shot of the trailer, it's not just Robyn's music we'll get to hear in the film.
Watch the first official trailer for Teen Spirit below. Post continues below…
Teen Spirit will also include Violet's performances of songs from Carly Rae Jepsen, Annie Lennox, Tegan and Sara, and Ellie Goulding.
The film's soundtrack will also feature No Doubt, Grimes and Ariana Grande.
Um, yes please.
Speaking to Vanity Fair, Elle Fanning admitted that she's always fantasised about becoming a pop star.
"It was inside me – I would dream of myself on stage," the 20-year-old told the publication.
"I always thought, 'That would be so cool to get to do that… but I'm an actress. So what – I'm going to become like Katy Perry or something? It doesn't work like that. But I did have a secret desire in the back of my mind because singing is something I loved to do."