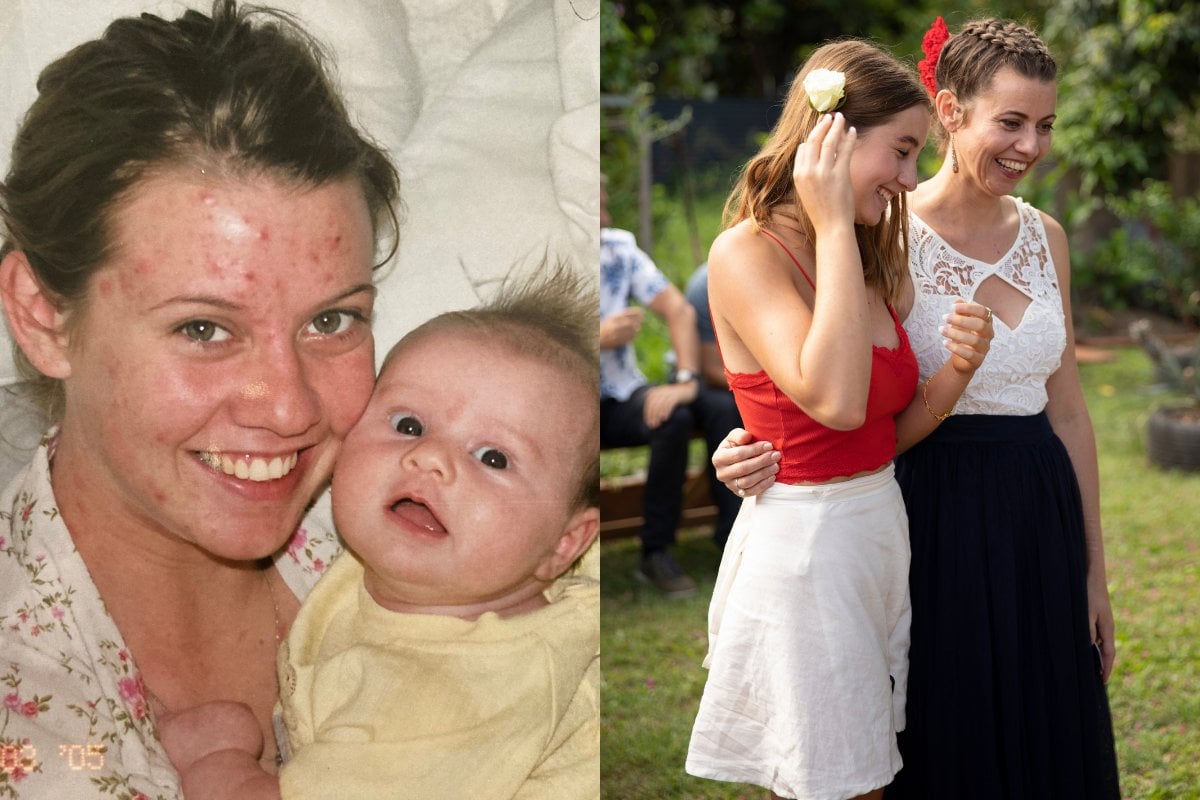 Although our bodies are ready to become mothers in our teens, after 17 years of motherhood I have learned that, while my body may have been ready, my mind was not.
I had my daughter when I was 17. I had two children by the age of 20. 
As I'm sure is the case for most teen mothers, though I didn't actively set out to have a baby, I certainly didn't prioritise contraception. I was well aware of how babies are made. I was damaged, as we all are to varying degrees.
Watch: Laura Byrne talks about the pressure to be a 'good mum'. Post continues below.
Whether it was trauma or a teenage mind, I can't be sure but my memories from that time are fuzzy and a lot of the time, I was dissociated. Not in a good place to be making decisions that impact on so many other human beings.
With my daughter now the age I was when I gave birth to her, here's a little of what I've learned in the last 17 years:
Love isn't all that matters
When my daughter was born, I felt filled up and complete - everything I had ever dreamed of came true. 
I felt real love both received and given for the first time in my life. That feeling didn't last. 
It turns out true happiness does not come from the outside, not even through love and other humans. 
I began to resent my baby and her happiness and it took so much heartache and 16 years before I found real inner peace and acceptance. 
In the meantime, I had created another human who was without her own inner peace, love and acceptance.
I wish I could go back and tell young me to learn how to care for and love myself before giving my life over to the monumental task of trying to get another human right, of creating my own family to fill the void I had inside, of trying to give my lost self a purpose.