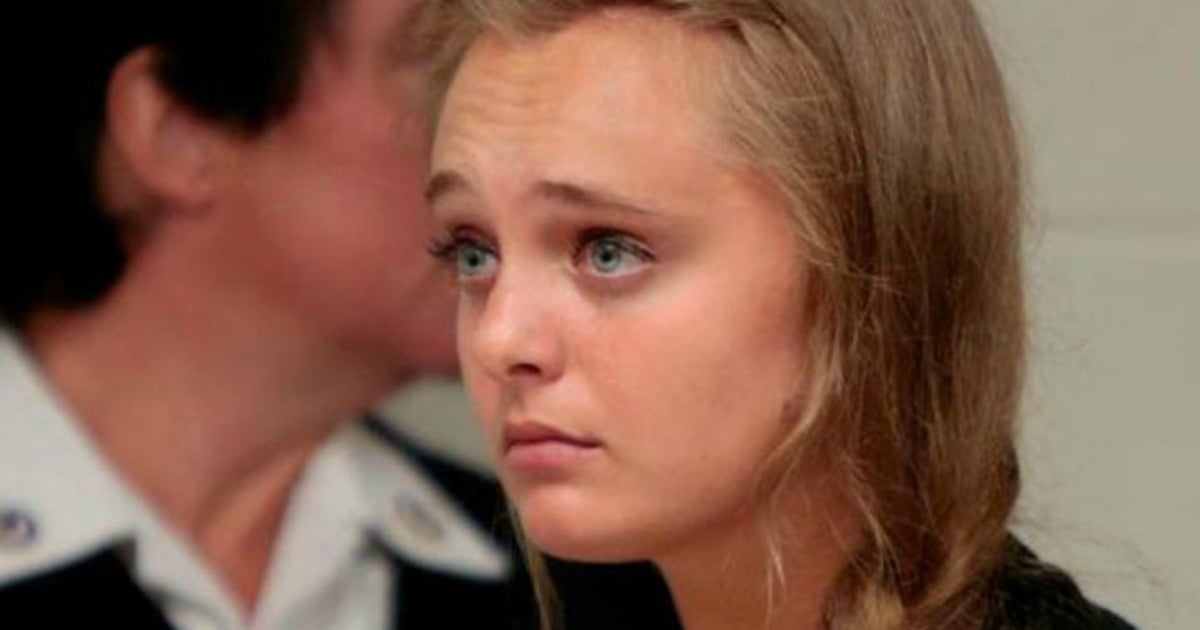 Michelle Carter, the teen accused of encouraging her boyfriend to commit suicide, is set to face trial as ruled by the Massachusetts Supreme Judicial Court last Friday.
The then-17-year-old allegedly convinced her boyfriend, Conrad Roy, 18, to take his own life in 2014. Using a string of persuasive texts, Carter egged Roy on to commit the act which ultimately resulted in Roy's death by carbon monoxide poisoning.
As reported by People magazine, the court predicts that being trialed as an adult for involuntary manslaughter, Carter could face up to 20 years in prison.
Carter's lawyers are using the First Amendment in an effort to have the case dismissed, using the argument that all sent texts were "free speech". They even went so far as to suggest that Carter herself was "brainwashed" into going along with Roy's suicide plan.
Texts messages show that Carter convinced Roy to take his own life. Post continues below…

The court countered: "Effectively, the argument is that verbal conduct can never overcome a person's willpower to live, and therefore cannot be the cause of a suicide. We disagree."
"It was apparent that the defendant understood the repercussions of her role in the victim's death," they continued.
"Prior to his death, the defendant sought (apparently unsuccessfully) to have the victim delete the text messages between the two."
In the texts Carter told Roy, "tonight's the night" and "you always say you're gonna do it, but you never do. I just want to make sure tonight is the real thing."
Carter convinced Roy that his parents would be able to "accept" his death, and concluded with, "Good because it's time, babe. You know that. When you get back from the beach you've gotta do it. You're ready. You're determined. It's the best time to do it."
Carter herself, admits the detrimental part she played in the event.
"His death is my fault," she said. "Like, I honestly could have stopped it. I was the one on the phone with him and he got out of the car because [the carbon monoxide] was working and I … told him to get back in."