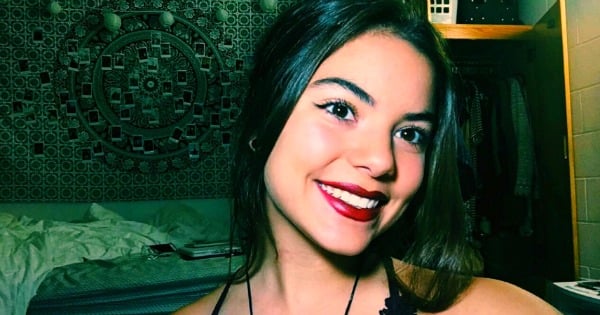 University student Santana Gutierrez, from California, may or may not have broken the world record for number of doppelgängers.
Santana's crazy story starts back in September, when the 17-year-old met a girl who looks just like her – Isobel – at a San Diego shopping centre.
"I kind of felt bad 'cause I wasn't listening to what she was saying — all I was thinking was, This girl looks exactly like me," Santana told BuzzFeed.
But the weirdest part is this – months after posting a photo together to Twitter, a tonne of people have offered up photos of women who look just like Santana, too.
The same jaw line. The same eyebrows. The same, well, everything.
But it didn't stop there.
Okay okay okay, this is getting mega creepy now.
We have just one question – can these ladies teach us how to do our brows like theirs?
… Please?
WATCH: The moment I got caught stalking on social media…
Thank you - just by clicking on this and other content on Mamamia, you are helping to fund education for some of the world's most disadvantaged girls.
Together with our commercial clients and charity partner Room to Read, Mamamia's goal is to be funding 1,000 girls in school each and every day, by June 2020.
Learn more here about our ongoing mission to make the world a better place for women and girls.