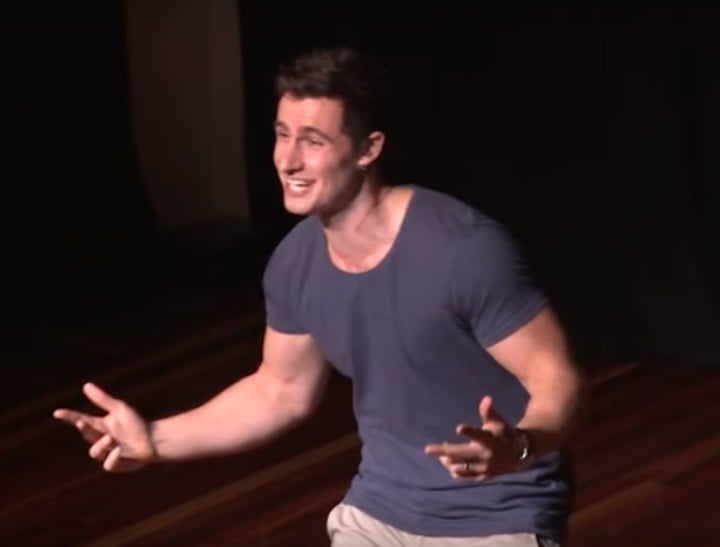 Christian Williams is the definition of 'never give up.'
"In the next 10 minutes, my heart is going to beat about 950 times. I know, because I'm keeping count. Because I'm dying of heart failure. Today could be my last."
That is how Christian Williams began his TedxYouth Talk on the weekend, before going on to tell a story of perseverance and determination that defies all logic.
"The only reason I'm alive today," he says, "is because I learned 3 magic words- Please. Help. Me."
You can watch Christian's TedxYouth Talk in full here:
As a teenager, Williams was a self-confessed 'geek'. He didn't have many friends and he was struggling in school. "I hated my life and I didn't think I had a pretty good future" he said. But after watching American Pie – admittedly, not a film you would expect to inspire life-changing epiphanies – Williams had an idea.
Like the cool kids in this teen movie, he wanted to play lacrosse.