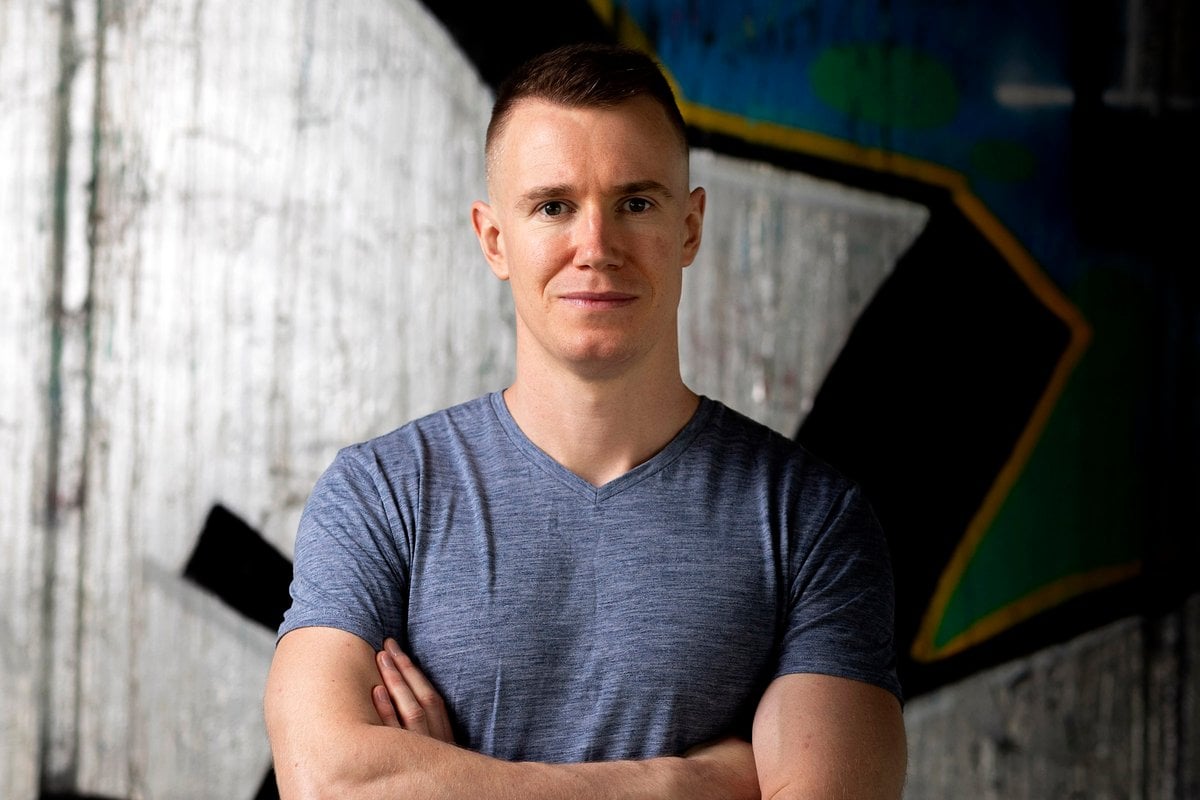 STI lessons at school and an awkward "wear a condom" talk from my parents were all the sex education I had before my first sexual encounter.
I realised there might be gaps in my knowledge when it dawned on me that women would typically expect me to initiate sex – at least the first time. 
One girlfriend described me as "slow" and another said "oh, finally" when I first kissed her (at the end of date two!). 
While this was probably a combination of optimism about dating equality and a fear of rejection, many women thought I wasn't attracted to them. 
Listen to The Quicky, Mamamia's daily news podcast. Post continues below. 
I still have no foolproof advice for when to make a move. But in my work as a young men's respectful relationships speaker, I tell them 10 key things I wish I'd known earlier.
1. Don't promise things to get her into bed.
Have confidence that women will sleep with you based on attraction, not because you're dangling the possibility of a relationship or gifts.
There's no need to promise to be her boyfriend, give her an iPhone, or buy her a car for some horizontal action.
When she's into you and consenting, that's all you need.
2. Be careful with sex, drugs and alcohol.
Can she walk straight? Is she coherent? 
If you know that drunk Johnno will regret jumping naked on the roof of a cop car, you can figure out that when she's drunk, she might regret getting sexual.
"But what if I'm way drunk, too?" you say? Well, that doesn't make it better. Being drunk won't excuse you from glassing another drunk person any more than sexually assaulting another drunk person.
Get her number and hit her up later.
After a while, you'll also realise the best sex happens when you're sober and present.
3. Read the signs before.
How is she reacting? What's the situation? Was she really into it but suddenly lost interest?
Is she awkwardly looking at the door and turning away? Or is she all up on you?
You're not sure? Something seems off? Time to ask and get clarity.
4. Pay attention during.
You'll be forgiven for inexperience and not having done things before. 
But you won't be forgiven if you don't pay attention and learn.
Mindless, porn-style hammering or frantic thrusting in a quirky position your ex liked, probably won't induce multiple orgasms.
Instead, start simple, pay attention to her reactions and adjust accordingly.
Don't be afraid to ask what she likes and if something doesn't seem right, stop and check.
5. Be polite after.
Don't kick her out when you're done or collect your clothes, sneak out a window and go back to the pub.
Offer her a lift home if she needs, message the next day saying how you enjoyed hanging out, and don't go blabbing the details to mutual friends.
Even if it's just a casual or one-time thing, be polite. 
6. Don't do it to raise your 'notch count'.
Some guys might not be the best at maths, but when it comes to their number of sexual partners, many are statistical experts.