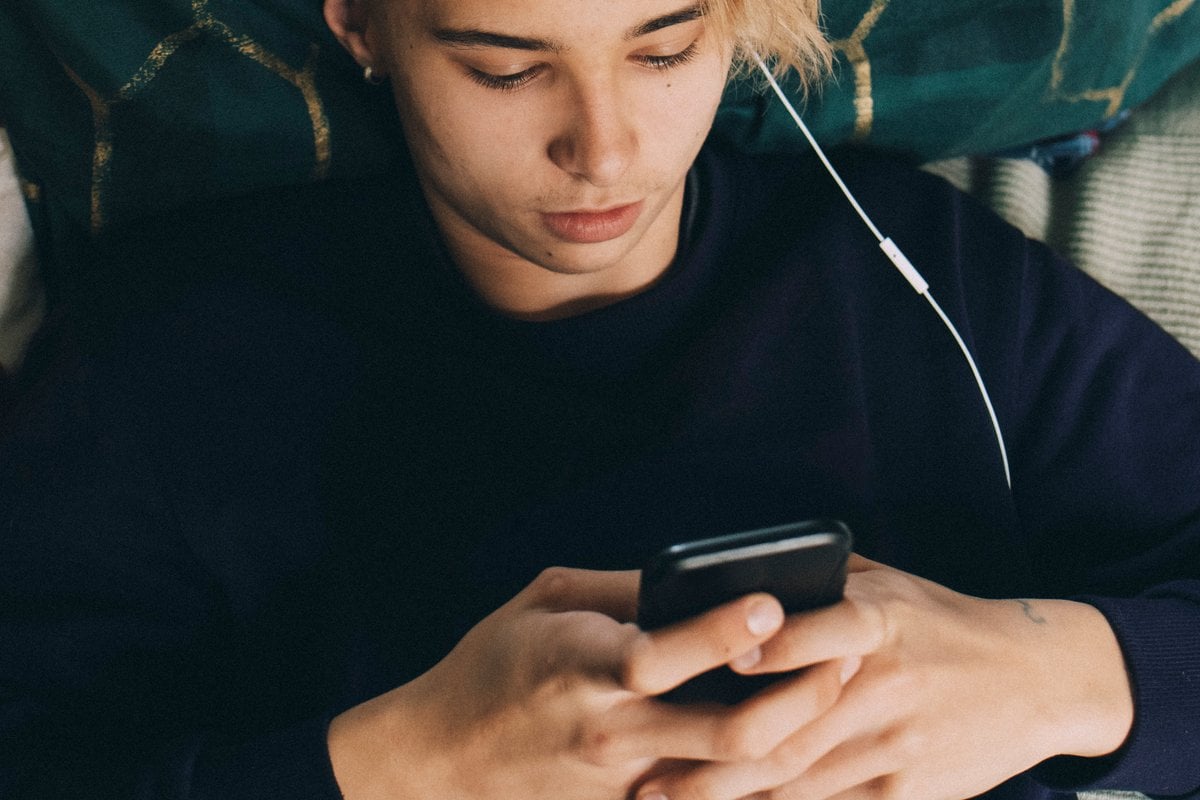 This article first appeared in Mia Culpa, Mia Freedman's weekly-ish newsletter. Subscribe here.
To My Darling Boy,
I realise a conversation about sex is not one that any boy wants to have with his mother at any age because even having the words 'mother' and 'sex' in the same sentence is deeply upsetting.
As a gift to you, let's agree not to talk about this face to face. That's better than an Xbox, isn't it!
Watch: Porn. Who's watching what? Post continues below.
We do have to discuss sex though, or more specifically porn, because as your mother and as a woman, I would be failing in my duty of care if I didn't share some crucial information with you. 
You won't find this information on porn sites or in conversations with your mates. And your future sexual partners probably won't tell you, not for years or decades.
Disclaimer: as a woman, I am giving you advice pertaining to heterosexual porn because I am a straight woman and this is my personal area of expertise. Obviously, whether you are gay, straight or anywhere on the sexuality spectrum, I care not a jot. The same broad principles apply.
Look, the information I'm about to give you has the power to transform your future sex life. And your relationships. It's that good. So listen carefully. This is really important.
First of all, I know you've watched porn. Probably a lot of it. I struggled with this at first. Nobody wants to imagine their child watching strangers having sex, let alone porn sex, which is something else entirely.
The age most boys are first exposed to porn is somewhere between 8 and 11 which I can't even get my head around because that's the age when our parents used to have the clumsy sex talk with us, which made it sound vague and clinical and like a long way in the future. As far away as getting a job or having to understand what superannuation is.
But I've come to accept your world is different and exposure to porn is just something that happens to kids, usually well before they become teenagers. This makes me sad and worried, but not for the reason you might think. 
There's nothing wrong with sex and there's nothing wrong with being interested in it.