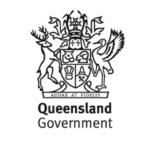 For me, all of the hallmarks of a future teacher were pretty obvious from a young age.
I was forever curious and always asking question after question. I would brief my mum on what I'd learnt at the end of every school day. My free time would be spent compiling lists of class names and checking all of my invisible students were present. I constantly insisted I was always right and had all the answers, despite being the youngest in the family.
My older sister was a teacher and the idea that I would become one too was always the natural progression. Before I knew it, she was taking me along with her to her primary school classroom to give her a hand where I could. I would peer over her student's shoulders and help them with their work. I would chat to them and answer their curious questions.
I would look around the classroom gazing at the vibrant displays and watching the children listening intently to the teacher paint and be reminded of sitting in that exact spot in a little green chair alongside all of my childhood friends. I finally understood what all of the wonderful adults who taught me used to think, how they used to feel and how much personal time and effort they put into moulding me into the person standing in that room with 20 children.
"My older sister was a teacher and the idea that I would become one too was always the natural progression." Image: iStock.
When I graduated from university I began teaching casually at a primary school and instantly fell in love. There was something about teaching in a primary school and working with young children that made me feel so valued and needed.
It also offered a great work-life balance where I could teach and plan during the day and still have free-time with my family and friends in the evenings. I would fill in and take classes where I was needed, anything from Kindergarten to Year 6 and within a few months I knew almost every child in the school.
I knew their names, who their brothers and sisters were, what they liked, what they didn't like, and the ins and outs of their unique personalities. I felt part of the close-knit school community, where everything works kind of like clockwork and everyone had their small but important place.
The following year I was given my own Year 3 class and I was thrilled to finally be able to manage a classroom of my own. I spent the Christmas holidays making table arrangements, decorating my classroom, compiling resources, planning around the curriculum and making sure I could do as much as I could to make sure the 20 little people that were going to be in my care would get the most out of having me as their teacher.
"I was thrilled to finally be able to manage a classroom of my own." Image: iStock.
I began participating in staff development days and worked alongside my stage group to plan around what was up and coming. My fellow teachers have become some of my closest friends, those who I can confide in and really understand what it was like to be one of the most important people in your students' life.
Words can't quite describe what it's like when the light bulb moment finally happens and one of your students get something. Something they couldn't do before. Whether it was getting to the end of the chapter without missing a word, being able to skip count in their head without assistance or telling me something about a different culture that they didn't know before. The idea that I was laying the foundations for their future selves and who they would become made me smile at the end of every day.
So many teachers had made personal investments to get me to where I was and spent 9am-3pm almost every day trying to inspire me and make me better. That's what I was trying to do in my classroom. Not only were you their teacher, you'd quite often become their world. The person they would tell their problems to, the voice of reason who could fix any situation, the constant that would always be there to lend a helping hand.
My students would come running up to me when they would cross me in the playground and wrap their arms around my leg so tightly that I couldn't walk. Their parents would seek me out after the end of day bell and tell me how much more their child had been reading at home. Then as years went on, they'd grow up, go to high school and I'd be acquainted with their younger brother or sister, almost identical to their siblings at the same age.
That's what teachers do. You plan and work until the point when your students don't need you anymore. That's when everything finally comes full circle. That's the goal you aim towards and you'd be hard pressed to find something that makes you feel more important than that.
Why do you love being a teacher?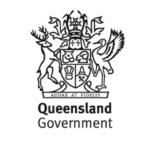 The Department of Education and Training is committed to ensuring Queenslanders have the education and skills they need to contribute to the economic and social development of Queensland.
The department delivers world-class education and training services for people at every stage of their personal and professional development. We are also committed to ensuring our education and training systems are aligned to the state's employment, skills and economic priorities.