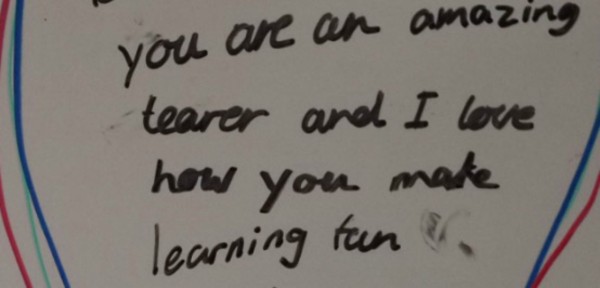 When I was a little girl, people would ask me that age-old question… "What do you want to be when you grow up?" Now this is a silly question to ask any child. How can a person of merely seven years old know what they want to be 20, 30, or 40 years from now? How does one know what they want to do for a living in order to support their future lifestyle and family, when they should be playing with Barbie dolls and tamagotchis (remember those?!) and having fun?
Well I knew. I did. I wanted to be a teacher. I dreamt of helping students to grow and learn, teaching them, inspiring them. I dreamt about making a difference to the minds of young people, to their parents, and to society. What I didn't dream about was what was to come.
It started out all rainbows and sunshine. I loved my students and my students loved me. As a new teacher I received great feedback on my lessons, my teaching style, and the difference I was making. I received card after card addressed to "The best teacher in the whole wide world" along with colourful interpretations of what I would look like if I were a stick figure. I was showered with candles, soaps, and chocolates – more than I could ever consume in a lifetime. I was given many hugs and words of encouragement from my students about how much I had taught them.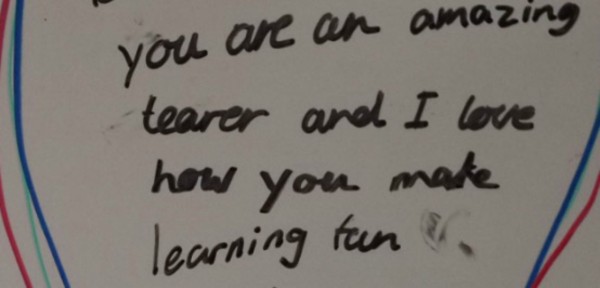 But then it hit me. The reality of teaching.
I vividly recall one interview for a teaching position where I was told by a principal that teachers are not to have a social presence. "Of course you can have fun in your own time, but make sure no one knows about it. Warn your friends not to tag you in any photos and don't express any views, political, teaching or otherwise, verbally or through social media". Now this is enough to scare any fun-loving individual away from the profession. Of course I realise the importance of the message behind this. Teachers are to set an example to their students, however students and parents alike also need to understand that teachers are humans too. Teachers have friends, teachers have family, teachers sometimes have fun, and perhaps most important of all, teachers have emotions.
Teachers reveal the strangest things parents have said to them (post continues after video):