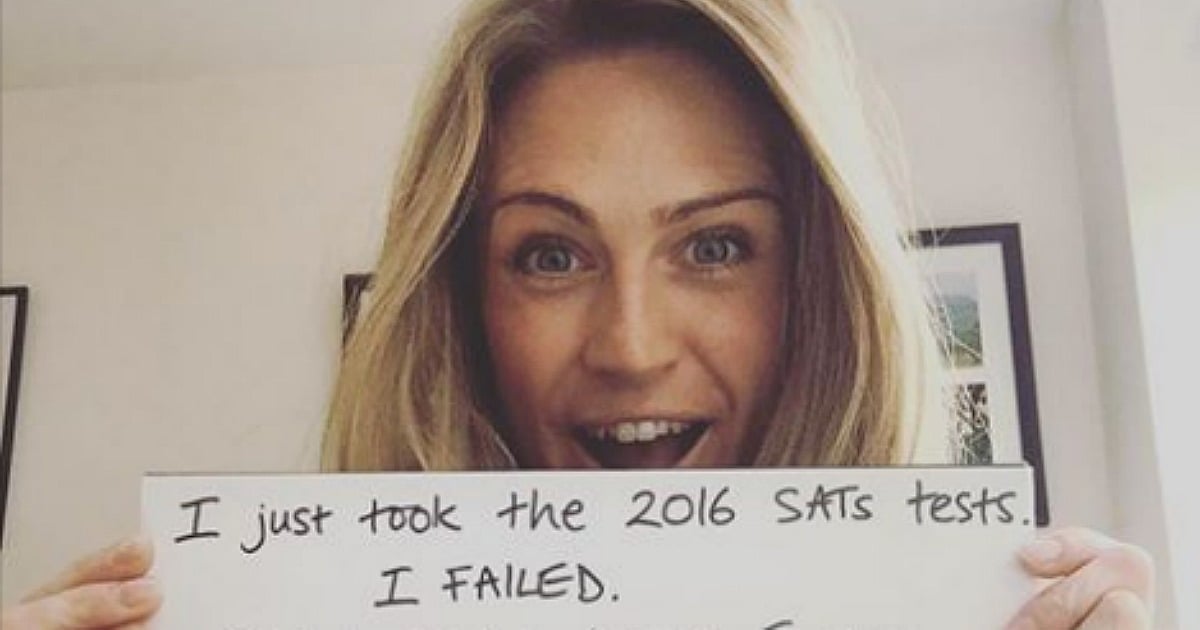 A former teacher has proven how failure can be the best possible lesson.
Scottish writer Abi Elphinstone failed the 2016 SAT exam and proudly shared her results with her Facebook followers.
Holding a placard that proclaimed her marks of 25 per cent in maths and 40 per cent in English, Elphinstone used the opportunity to reach out to children anxious about their results.
Watch for some handy (and hilarious) tips on how to help your kids with their homework.
"Kids, you don't need to know what a modal verb or a subordinating conjunctive is to where you want to go in life," the message read.
"You need ideas and passion – so go on adventures, dream big and don't worry about your SATs scores."
The SAT exams are standardized tests used in the United Kingdom that are given at the end of Year nine.
The tests aim to reveal a child's progress compared to other children of a shared age.
Elphinstone posted the image last week with an accompanying caption that offered a small insight into her own story.
"For all the kids sitting their SATs this week," she said.
"I used to be an English teacher and I visit schools every week now. I talk to the kids about resilience, determination and grit, not just in regards to exams but in regards to life, too."
Elphinstone went on to say that despite working for and within the system, she cannot agree with the current English SAT exams.
"It contains irrelevant and obscure information that does little to enrich a child's learning," she said.