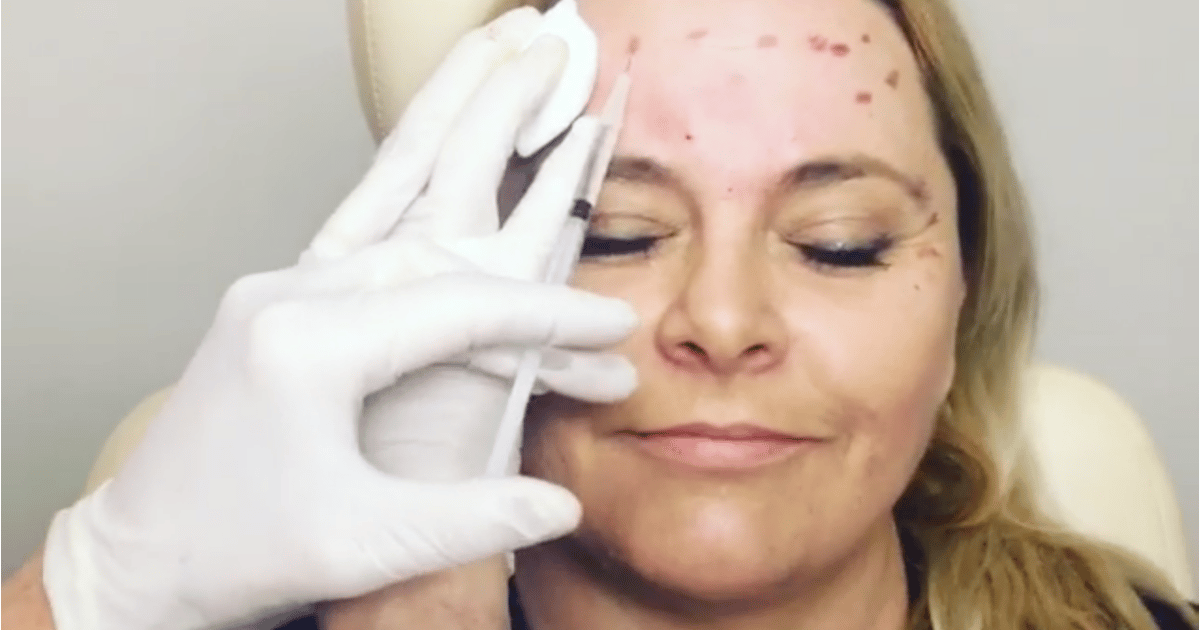 Former The Biggest Loser host Ajay Rochester has treated herself to an unusual birthday gift – a botox treatment.
Rochester shared a revealing video of herself in the treatment chair at Norman Leaf Skincare in Beverley Hills on Instagram.
In the caption of the post Rochester wrote:
Gotta love me some birthday Botox! Here I am @leafmdskincare in #beverlyhills thanks to my #mysteryman and his awesome birthday gift of turning back time. Check out the link in my profile for a longer video and my explanation of why I love getting Botox. I say, do whatever makes you happy and if a wrinkle free forehead does that then so be it!
"Happy birthday to me!" Rochester says  with the smile in the video while the doctor injects her forehead which is spotted with blood.
Rochester wrote an article about the procedure on her blog Finding My Mojo.
"I've been getting botox since I was thirty something and I love it!" Rochester said in the post. "I know people will say, 'but you say you should love yourself as you are' and that is true but that doesn't mean you shouldn't do whatever it is that makes YOU happy."
"Dye your hair, get a mani, buy that dress you know you shouldn't."
"Sometimes the act of loving yourself is as simple as having a bath and taking time out."
"Would I get a full facelift? Probably not but for now this is enough to have people guessing my age and helps me keep up in the b- eat b- world of Hollywood."
Good on you, Ajay! At least she's not trying to hide her cosmetic procedures like so many other celebrities. All power to you!
Watch Mia Freedman share her thoughts on botox: