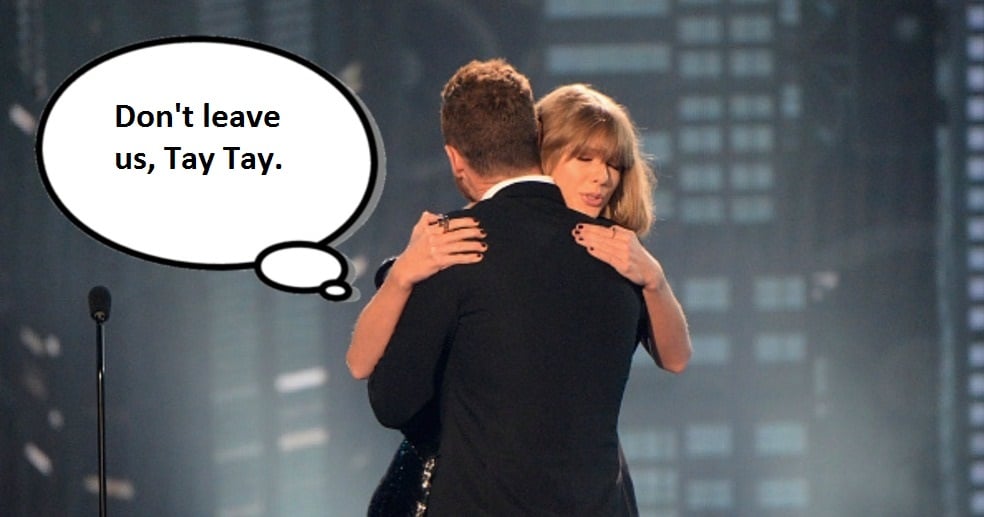 During the iHeartRadio Music Awards, Taylor Swift left audiences with an unusual hint at future appearances.
After a landslide of award wins, including Album of the Year and Female Artist of the Year, the singer thanked the hosts before implying she'd be taking a break from future shows.
"Guys! I want to thank everyone at iHeart for putting on this amazing evening … I want to thank all the radio stations who played the songs on 1989. I never dreamed of having that many No. 1s," she said.
"This is probably my last awards show for a while."
Say, what?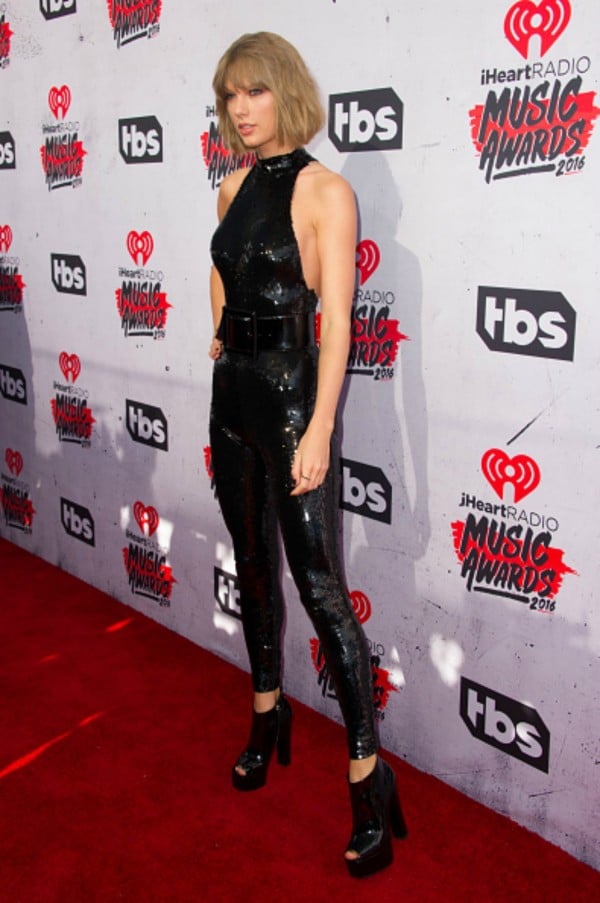 Media outlets have already jumped on the 'Tay-Tay go bye-bye' bandwagon but if you think about it, the revelation might be less of a reveal and more of an estimated guess. 
Taylor has historically released a new album approximately every two years since she released her first in October 2006, meaning that her next should drop around late 2017.
If this is the case, a tour would be scheduled for 2018 with award shows soon after.
The singer went on to thank her family for their ongoing support and encouragement in her early years.
"I just want to say, I know my mom and dad and brother are watching. And my most vivid memory of growing up is my mom and dad telling me that I was different and unique and special and that I could do whatever I wanted with my life," she said.
"So, parents, tell your kids every day that they're different, they're unique, they can do whatever they want with their lives."
Wise words, Tay-Tay. You will find me in the crowd of your 2018 tour. I will not be buying a t-shirt but I will be significantly taller than most of your fans.
Look, we're not implying it's over forever but sometimes, you just know.