Welcome to 2016 where the story of the day is whether pop sensation Taylor Swift has received breast implants.
The headlines are here and so are the side-by-side photo comparisons.
Taylor has been snapped walking around in a tightly-fit shirt and people are going bananas.
The hungry beast that is the celebrity news cycle no longer surprises me but what does is that women are writing these stories knowing full well what a good bra can do.
As somebody with a small chest, I know that I can magically make myself go from a B-cup to busty with a $20 push-up.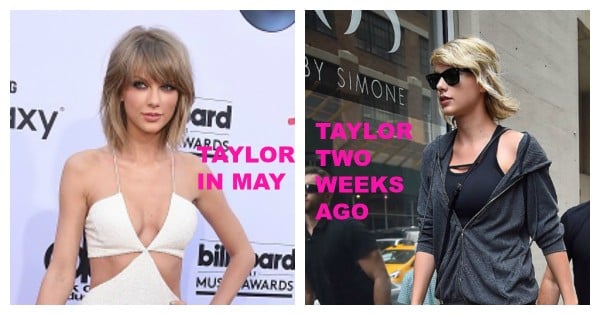 I'd demonstrate with a side-by-side picture of my own but I'm not wearing a 'boob bra' as I like to call them.
I'm wearing a 'I'm at work and nobody cares' bra. 10/10 would recommend.
The alleged 'evidence' of Swift's work hasn't gone unnoticed by fans.
There were only a few fans who like myself saw the headlines and went "yeah, nah".
No. People do not.
Swift is not the only star to have recently faced the "did she get chest work done?" rumour mill.
Kylie Jenner came under scrutiny this week after she appeared in Snapchats with a visibly larger chest.
Fans were quick to ring the alarm bells before some media outlets were kind enough to find evidence of Jenner's own love for the boob bra.
According to Elite Daily, Jenner wrote on her website in 2015 she even favoured a certain brand.
"Everyone thinks I've gotten a breast augmentation recently and I haven't! I just use the bombshell [bra] by Victoria's Secret," she said.
"If you ever want the look of bigger breasts that's what I do!"
I don't even care if Victoria's Secret gave her a million dollars to write it.
Hell. I don't even care if Taylor Swift really did get work done. It doesn't matter.
It's not a story. It's just a good bra.