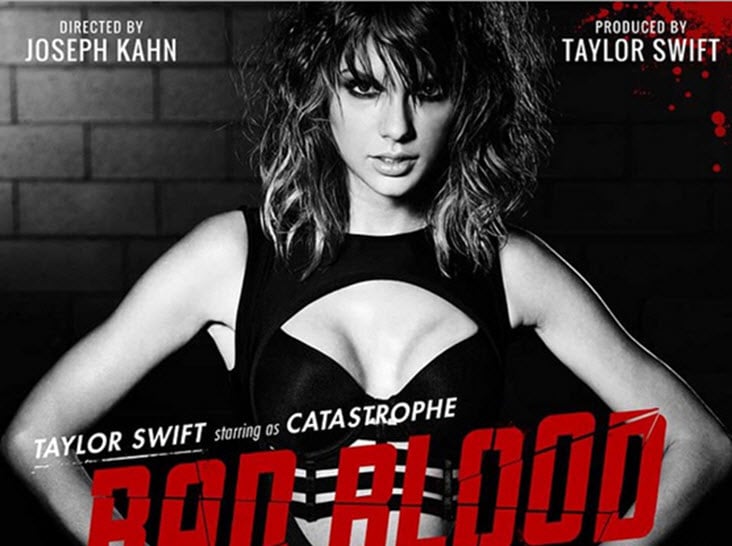 Ouch.
Taylor Swift has been hyping the music video for her new song Bad Blood for two weeks now, and tonight, US time, it debuted on the Billboard Music Awards.
The 25-year-old enlisted all her supermodel besties, and threw some olds a bone too, for the video, which was directed by Joseph Kahn.
The video looks like some kind of Tarantino grindhouse movie, complete with Kill Bill-style swords, loads of leather and Cindy goddamn Crawford, for good measure.
So who is actually in this video? Let's break it down into categories. Post continues after gallery.