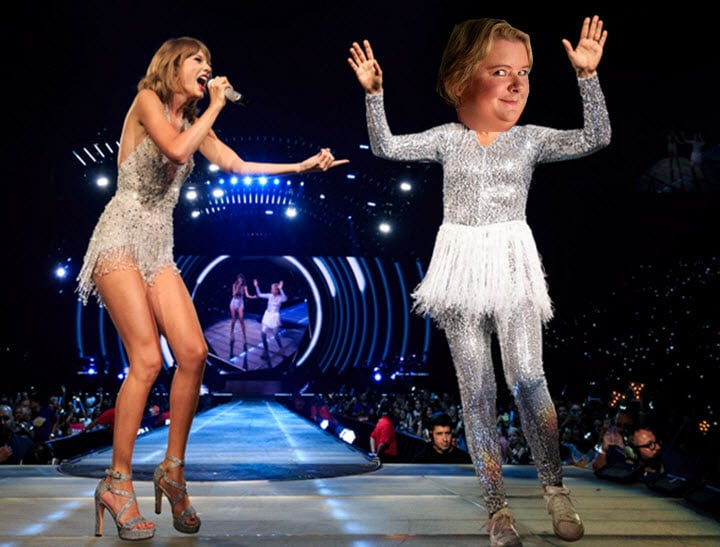 Taylor Swift knows how to make an audience lose their sh*t.
In her 1989 world tour, she has been bringing guest celebrities on stage to sing a duet, or dance together, or chant around a fire as initiation into Taylor's Cult Of Famous Friends.
Ellen DeGeneres. Alanis Morrissette. Mary J Blige. Singers, models, TV hosts – you never know who Taylor might be hiding backstage.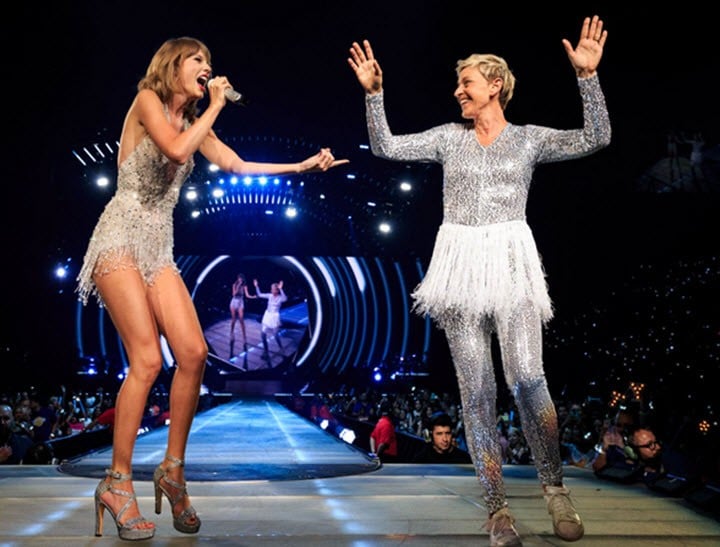 And soon, the glorious Taylor will be in Australia. Or Aus-Taylor-ia, as we may have to start calling it – because prepare yourselves for total domination when she dazzles us with her sequinned costumes and catchy songs.
We know that she will be on the lookout for powerful women she can duet with. And for the love of wombats, we hope they are Aussie.
Taylor, if you're reading this, we have some suggestions.
Eight Aussie women we'd like to see twerking with Taylor.
Magda Szubanski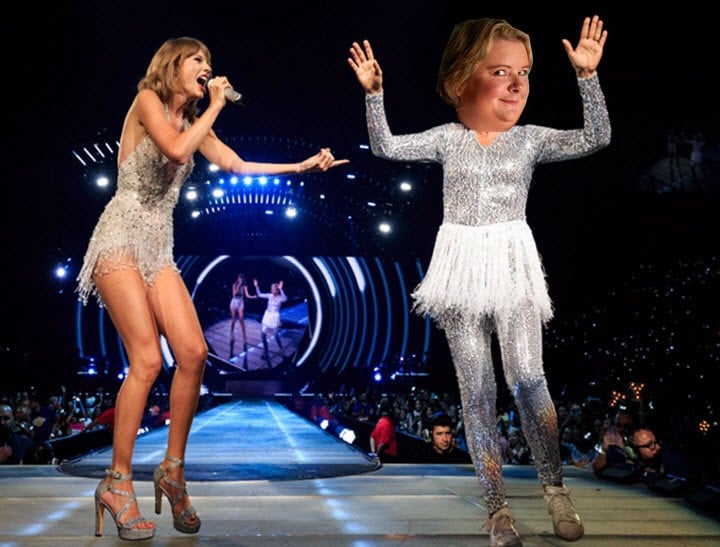 One of our favourite funny women – she never disappoints. Watch her in this video when she surprised Heath Ledger on the red carpet. Well, technically, it wasn't really Magda. It was Sharon Strzelecki.
Julia Gillard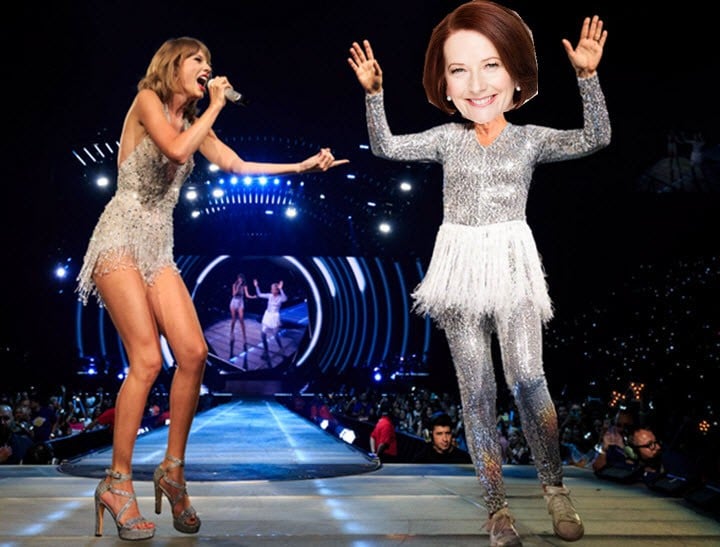 We've never seen her dance, but we have seen her talk. We'd love to see her Shake It Off. And as the only woman in Australia to have ever taken the top job, Julia Gillard deserves some Taylor love.
Turia Pitt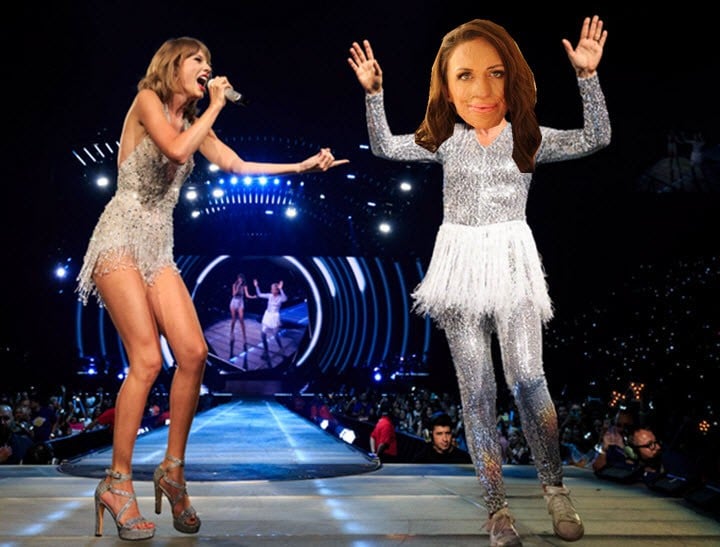 The inspiring Aussie woman who survived a bush fire, severe burns to 70% of her body, over 100 operations and learning how to walk again, is now a sought-after motivational speaker. Turia would look damn good up there next to Swifty.
Delta Goodrem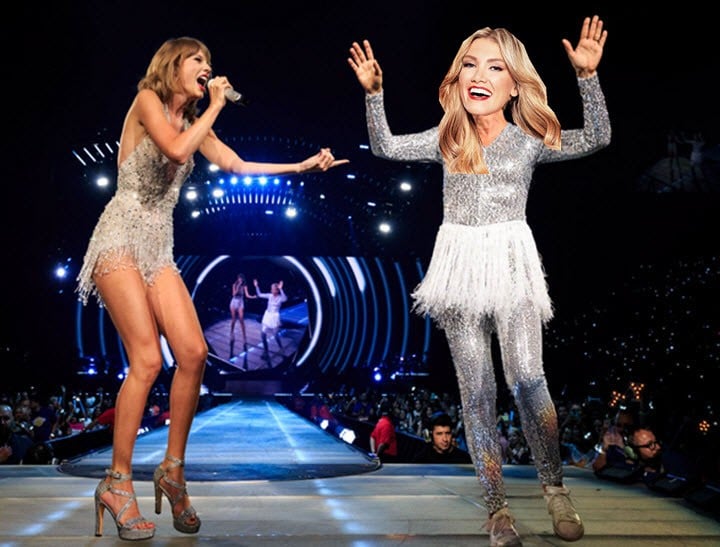 Our ol' Delta G puts up with a whole lot of backlash from her home country. So let's get her up on stage next to the world's biggest pop singer – because Delta would probably smash Taylor in a sing-off. Who will you turn your chair for?
Jane Hall and Chrissie Swan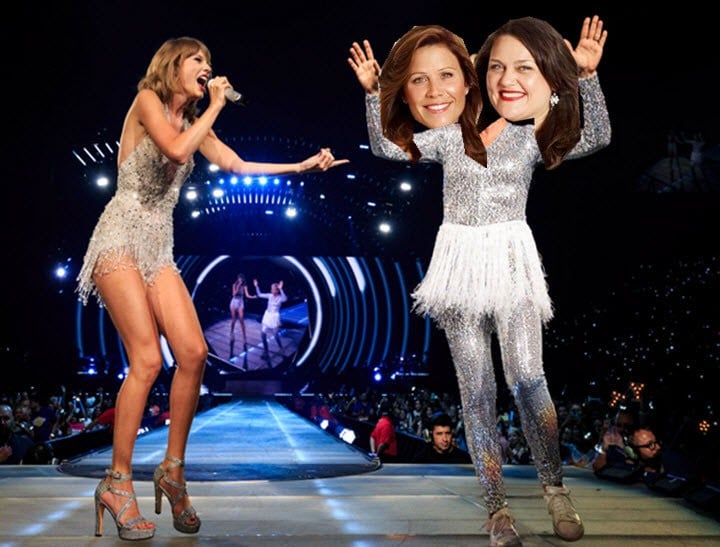 Okay, okay, they aren't one woman, they are two. And they aren't a team any more. But just for old time's sake, we'd like to say our favourite radio team back together for one public boogie. You know they'll make it fun.
Rosie Batty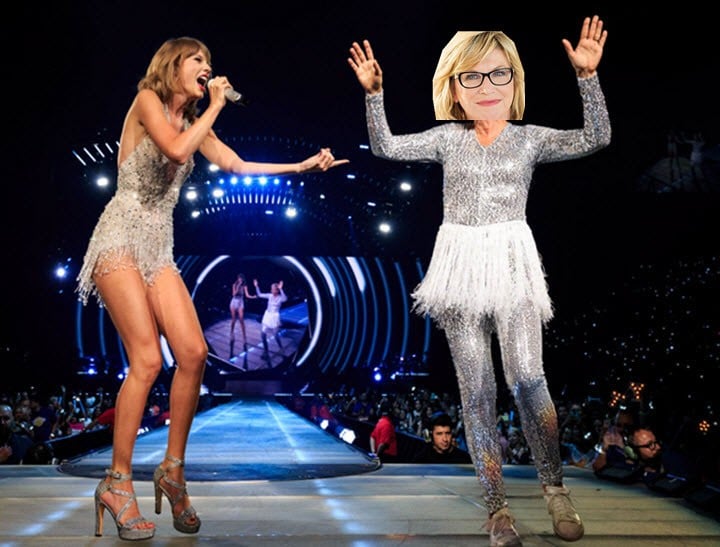 The Australian Of The Year, who survived the tragic murder of her son and is now campaigning nationally against violence, would probably receive a standing ovation that lasted so long, everyone would forget Taylor was there.
Carrie Bickmore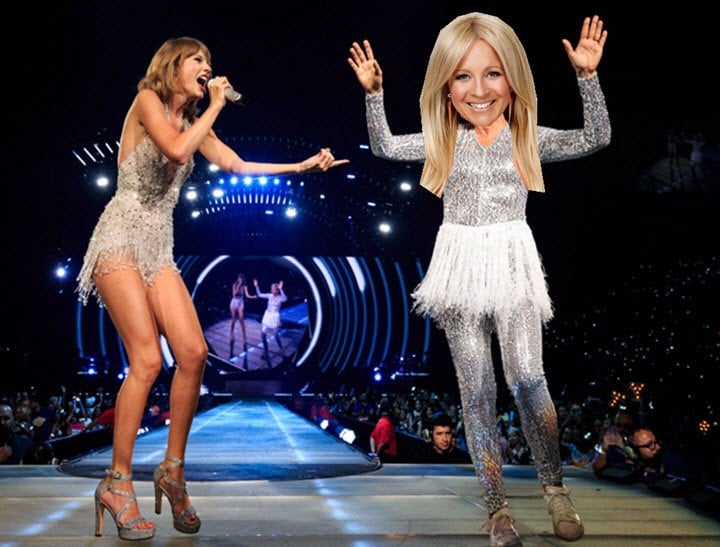 She hosts The Project, she campaigns nationally for brain cancer, she raises two kids while having great hair – Carrie is everything we want to be. She should get up and shake it.
Tracey Spicer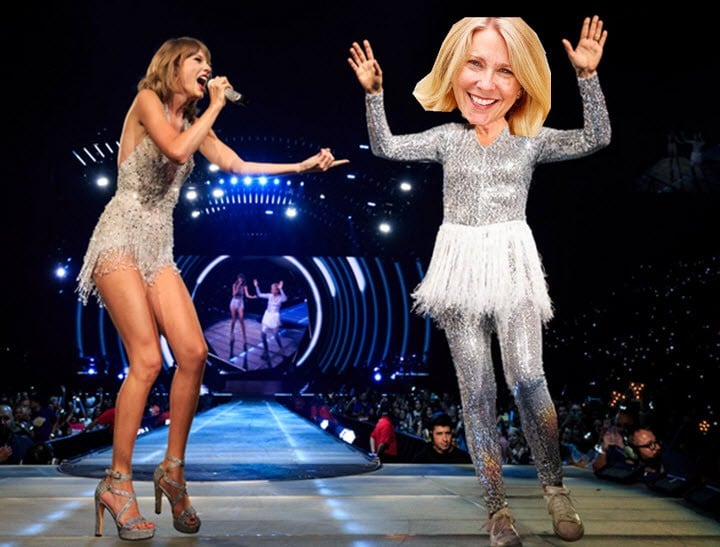 Tracey has become one of the most interesting journalists on the planet since shedding all of her masks. With a TED talk that went viral when she gave up make-up, and her revealing stories about sex with hairbrushes and lesbian encounters, Tracey is fearless. A stadium of people watching her dance? Pfft. Easy.
Take it from us, Taylor. There's plenty of wonderful Aussie women for you to Shake with. And if you need… the Mamamia Team are more than happy to volunteer.
Read More:

Taylor Swift is out-Swifted by Ellen DeGeneres. And it's heaven.

How Taylor Swift came to the rescue of an Aussie theatre company.