Hiddleswift has arrived.
Taylor Swift and Tom Hiddleston the newsiest IT couple, arrived into Australia at Sydney Airport this morning to a mob of flashing lights and cameras.
No surprise there.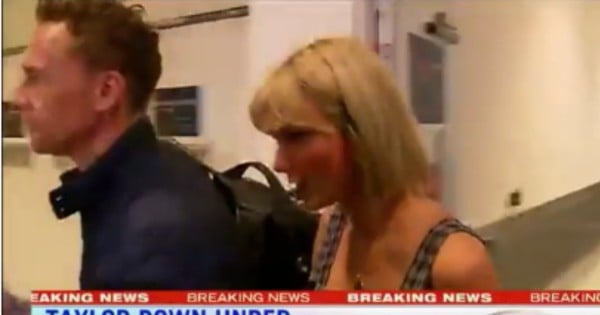 The couple is believed to be here for Hiddleston's starring role in upcoming movie Thor: Ragnarok. 
Filming for the movie is said to be taking place on the Gold Coast so it doesn't take a Hiddlehunter to guess where they're going next.
The Sydney Morning Herald reported Hiddleston is committed to filming in Australia for about three months with Swift's next scheduled public appearance booked for October.
HIddleswift at LA Airport.