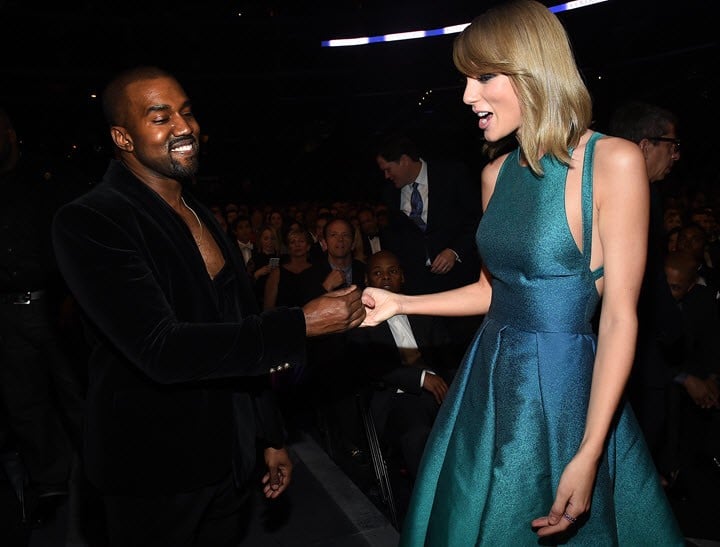 Imma let you finish, but this is the most unexpected collaboration in music ever.
The moment Kanye West humiliated Taylor Swift at the 2009 MTV Video Music Awards has become one of the most painful moments in music history. His obnoxious "Imma let you finish" interruption was bad, yeah. But Taylor Swift – classy, cool, collected – publicly forgave him by writing a song about him.
And now, days after Kanye and Taylor were spotted laughing and smiling together at the Grammys (a very rare occurrence for Kanye), the pair have overcome their feud and declared that they are going to collaborate.
Musically. Together. In a studio. Making music. Seriously.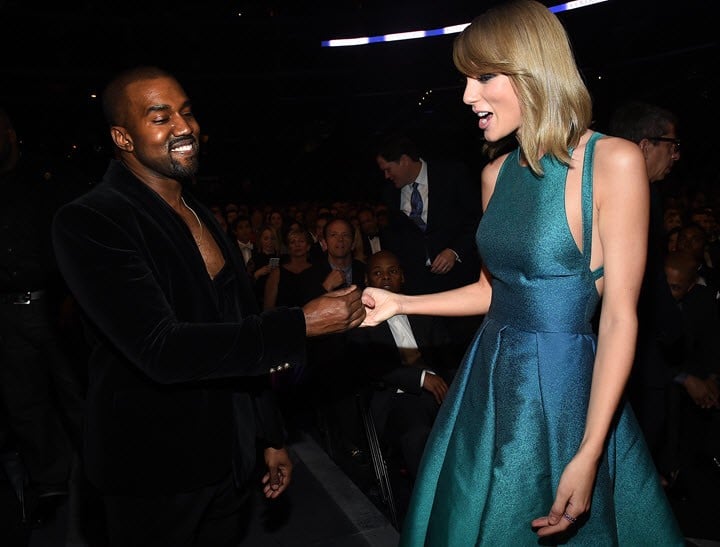 The 37-year-old rapper/father/thinks-he's-God told American radio host Ryan Seacrest that he and 25-year-old Taylor are going to be making some sweet, sweet music together.